Latest News
Earn Network Partnership with Dypius brings exciting staking pools with $10k worth rewards
Earn Network is happy to share news of a new partnership with Dypius. Get prepared for special staking programs where participants can earn $DYP tokens and win unique NFTs.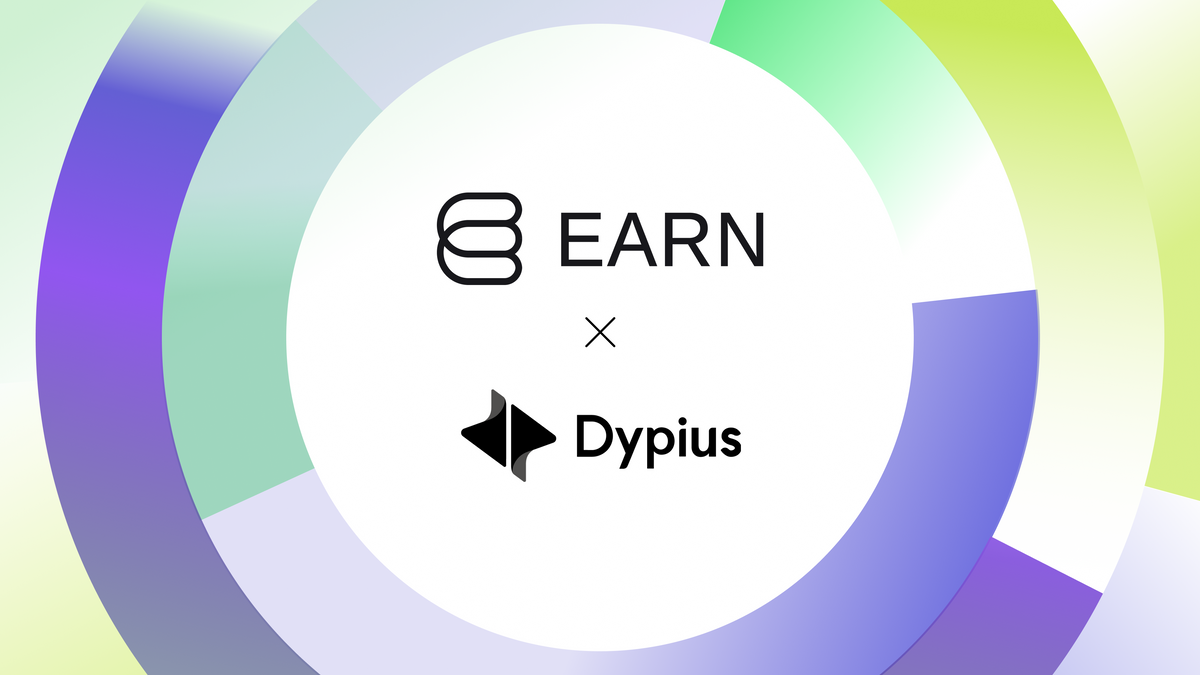 Intro
Dypius' all-in-one platform and Earn Network's decentralized solutions are merging, signifying an era of enriched crypto experiences. Their synergy is a beacon for the future, where DeFi, NFTs and blockchain gaming converge.
About Dypius
Dypius is an expansive, all-in-one platform catering to both seasoned and new crypto enthusiasts, providing tools related to DeFi, trading, NFTs and more. Central to the platform is the DYP token, which functions as the primary medium of exchange in the ecosystem while its counterpart, the iDYP token, is linked to staking and bridging systems. Additionally, Dypius has ventured into the metaverse with its game "World of Dypians," a blockchain-powered role-playing experience. The platform also integrates NFT technology, highlighted by the CAWS Collection of cats adorned with luxurious watches, available as ERC-721 tokens on the Ethereum blockchain.
About Earn Network
The Earn Network is a decentralized yield origination platform with its own marketplace for deployed solutions. It prioritizes fully decentralized, non-custodial solutions, ensuring users maintain complete control over their assets.
Dypius x Earn Network working plans
The partnership will allow establishing $DYP staking pools which will show Earn Network's possibilities in creating various offers providing users with diversified earning opportunities. The main features used to improve the $DYP staking experience are: locked and flexible terms, multichain capabilities, NFT rewards and pools locked by a special code. In simple words, users will be able to stake $DYP and receive $DYP and NFTs as rewards.
BNB Chain $DYP pool: Users can lock their $DYP tokens for 150 days in exchange for higher APR and lower fees.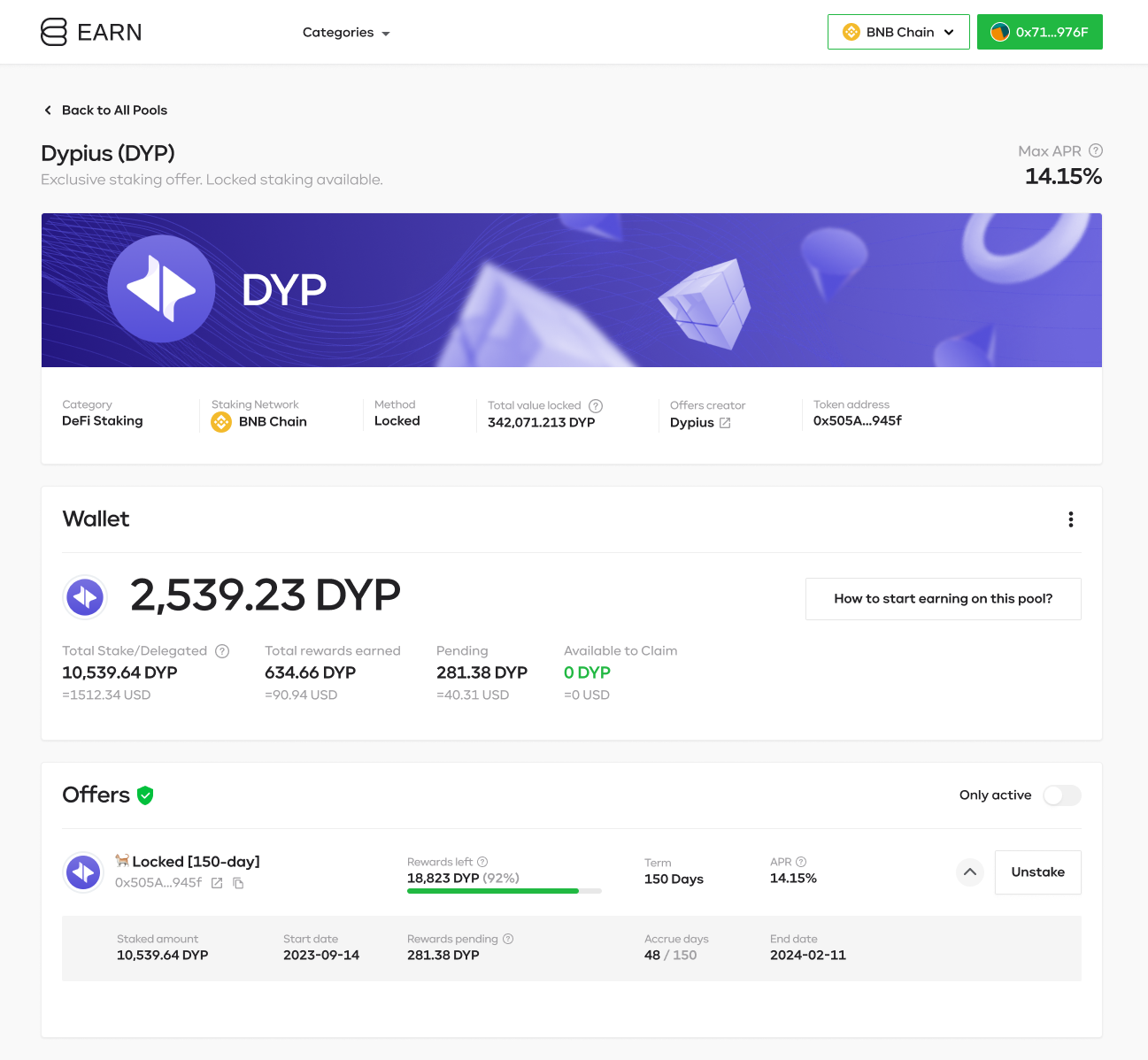 Ethereum $DYP pools:
60-day locked pool: The first 20 users who stake the required amount of $DYP tokens will receive one NFT from the CAWS collection.
90-day locked pool: This is the first pool on the Earn Network that uses an access code feature for selected users who complete special tasks. At the same time, it's the first special pool in which only one person will be able to participate.
Together with Dypius, the Earn Network will launch the Gleam campaign in which one lucky winner will get the access code. The main reward allows the winner to stake $DYP and receive an increased $DYP reward rate and an NFT from the Genesis Land collection. Additionally, all campaign participants will be rewarded with EARN Points.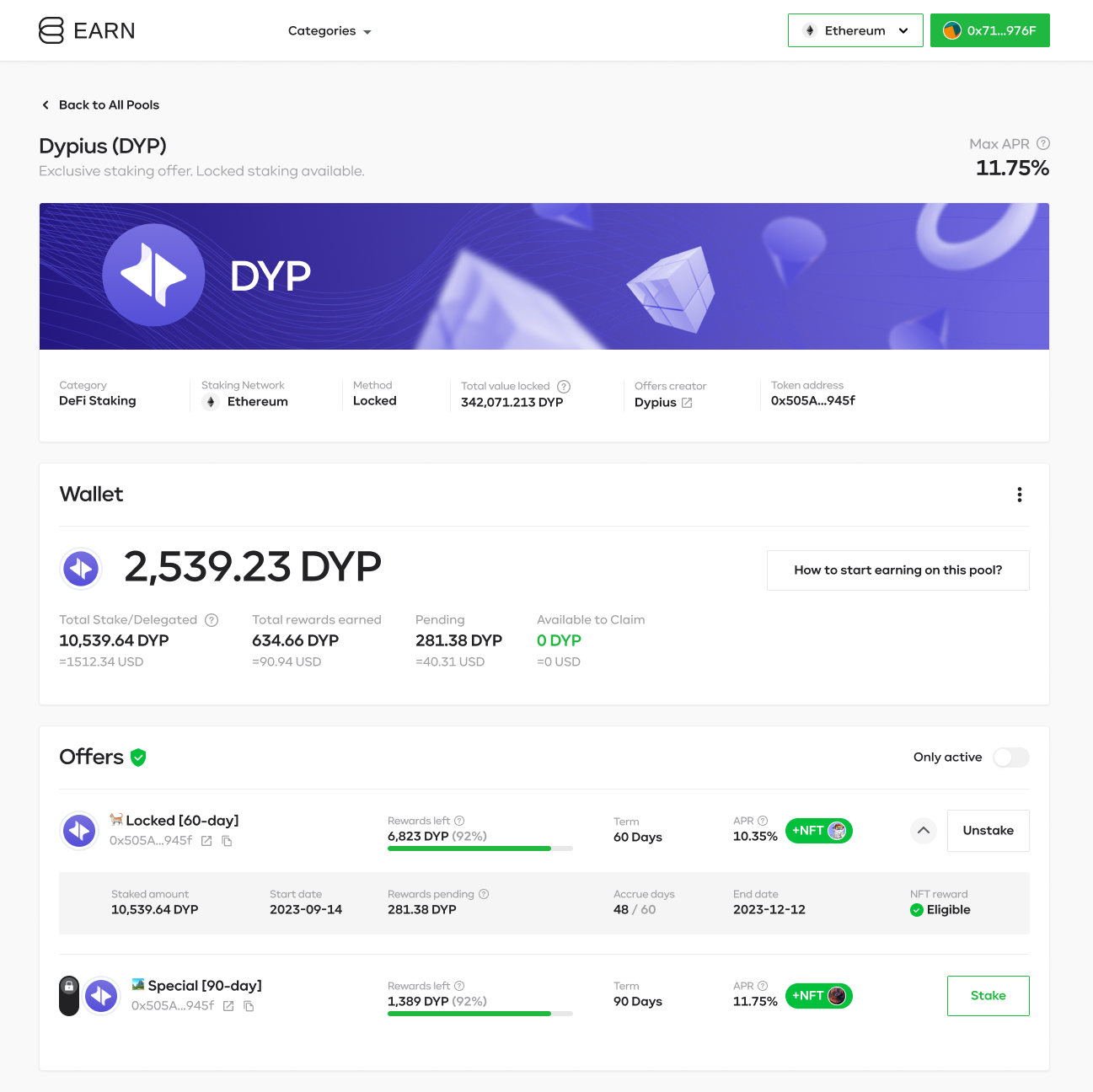 Stay Updated for More Information
The collaborative journey of Dypius and Earn Network is just beginning. Stay tuned as we navigate this exciting trajectory, committed to providing enriching experiences and setting benchmarks in the crypto world.
---