Restaking Guides
eMoney (NGM) - Delegation & Restaking guide
Stake your $NGM coins directly from your own wallets and earn compounding rewards in a non-custodial way. Your keys, your crypto rewards.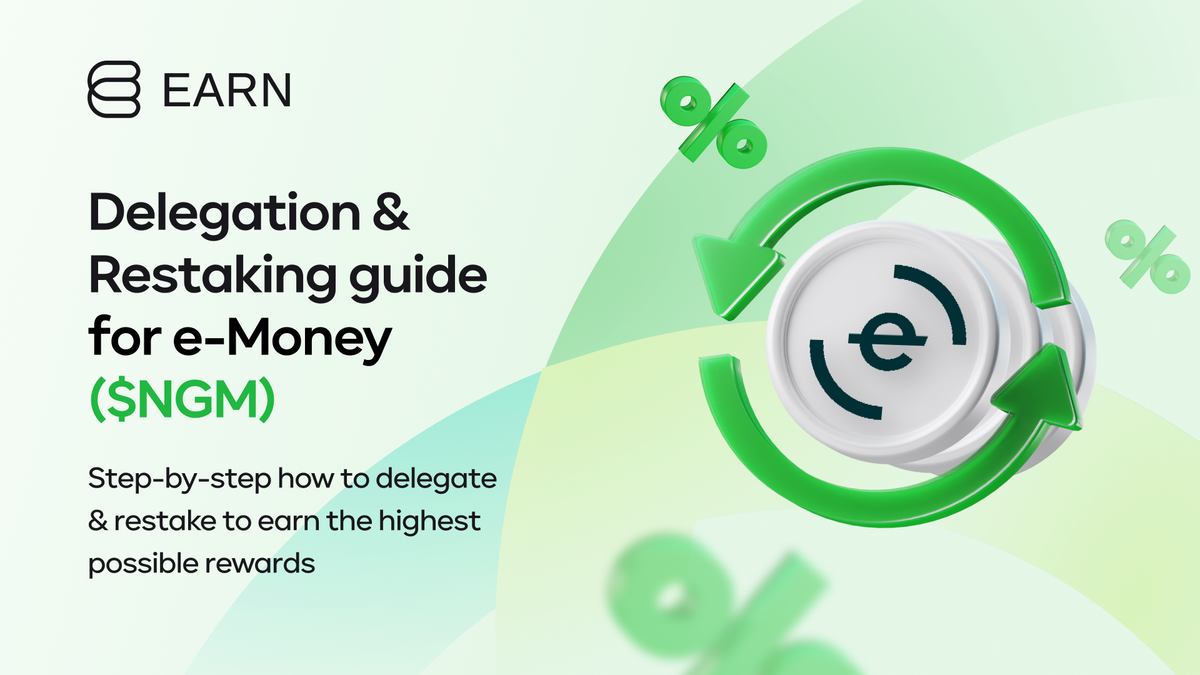 A Complete Guide to Delegation & Auto-Compounding on Earn Network dApp
Delegating your assets on Earn Network dApp is a straightforward process that even beginners can easily navigate. With the option for auto-compounding, your earnings can grow exponentially over time. This guide will walk you through each step of the delegation process and how to enable and manage auto-compounding.
Delegation Process
Prerequisites:
Make sure you have the Keplr wallet extension installed.
How to delegate $NGM coins?
Step 1: Navigate to the Asset Page
Go to the dedicated page of the asset you wish to stake, in that case it's e-Money.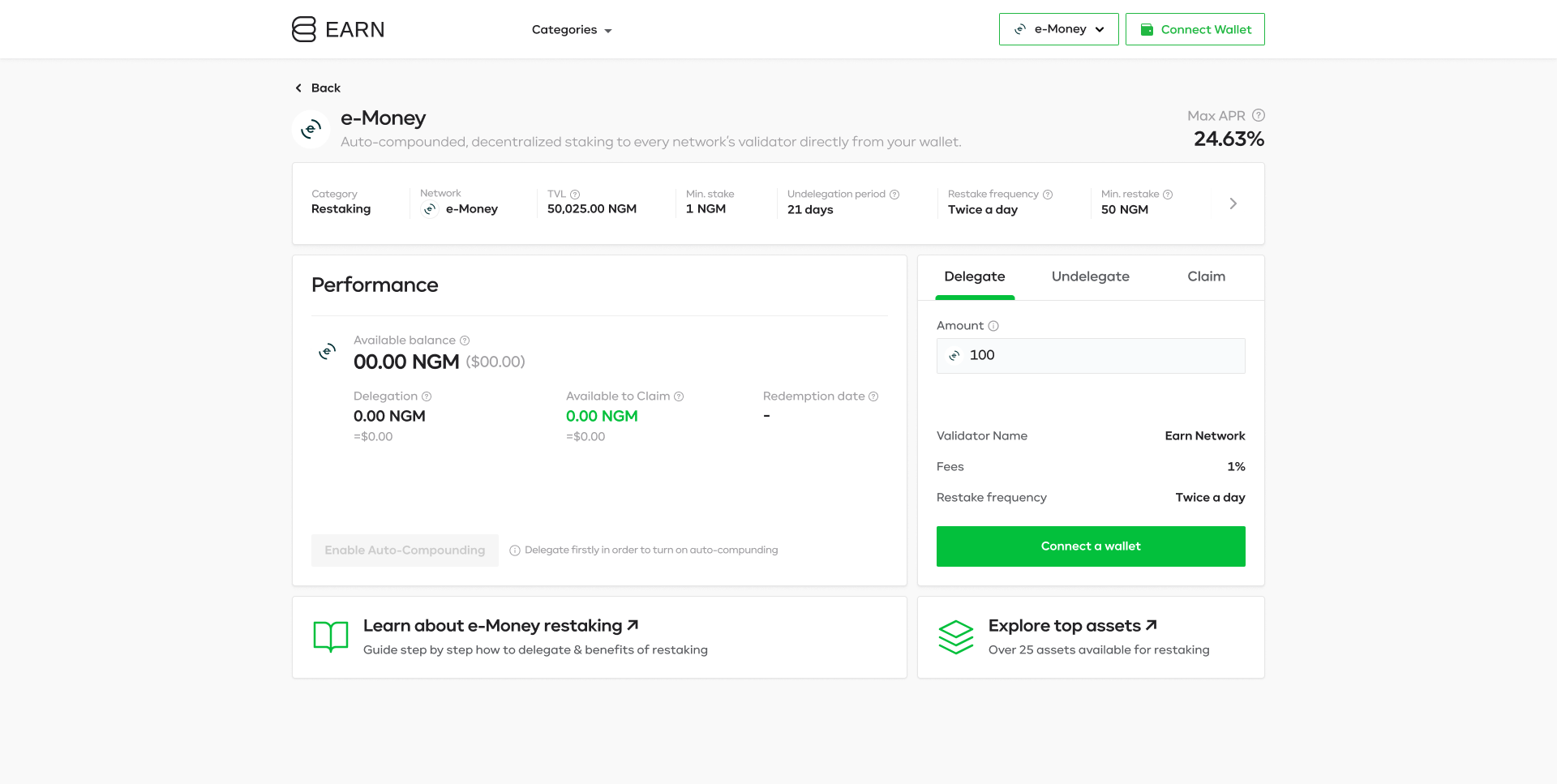 Step 2: Add and Connect Asset to Keplr
If you haven't added the eMoney to Keplr yet, do so now. Pop-ups will appear for both adding its network and making the connection between Earn Network dApp with Keplr.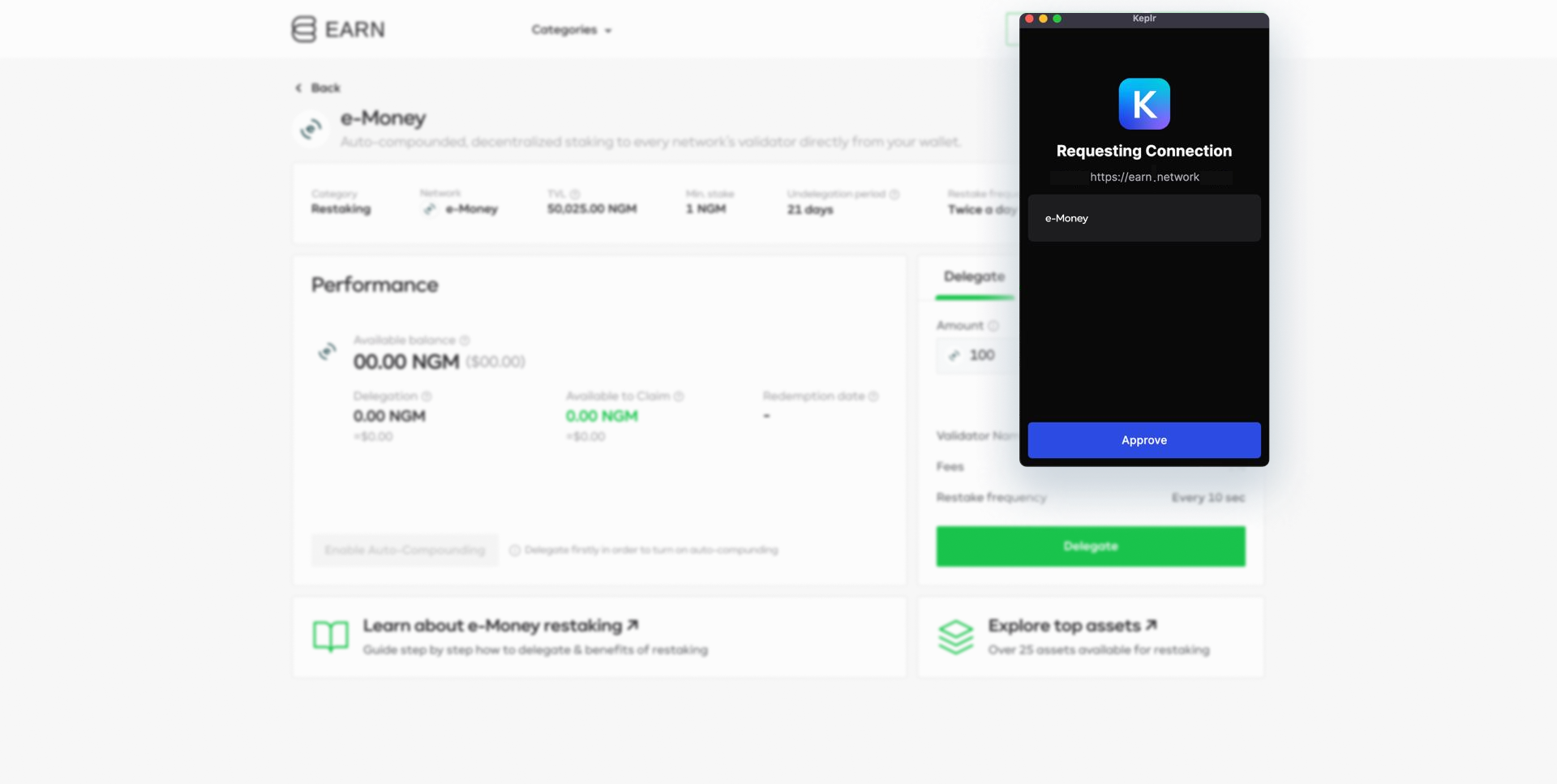 Step 3: Input Delegation Amount
Navigate to the 'Delegate' tab and input the number of coins you want to delegate. Remember to leave a small amount for transaction fees. A Keplr pop-up will appear for you to confirm the transaction.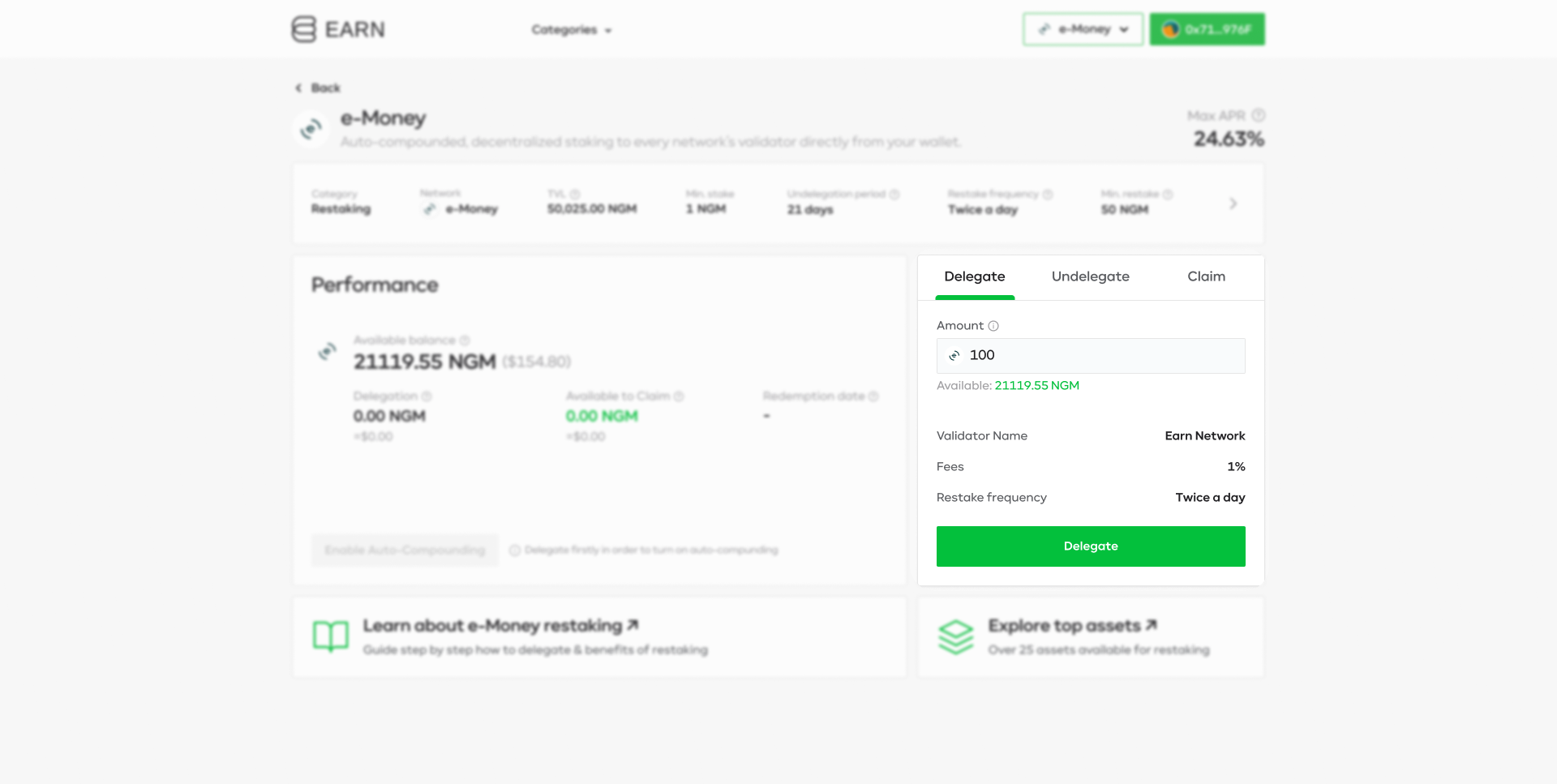 Step 4: Delegation Complete!
Once you confirm, your tokens will be delegated. To maximize your returns make sure to enable auto-compounding to utilize restaking feature.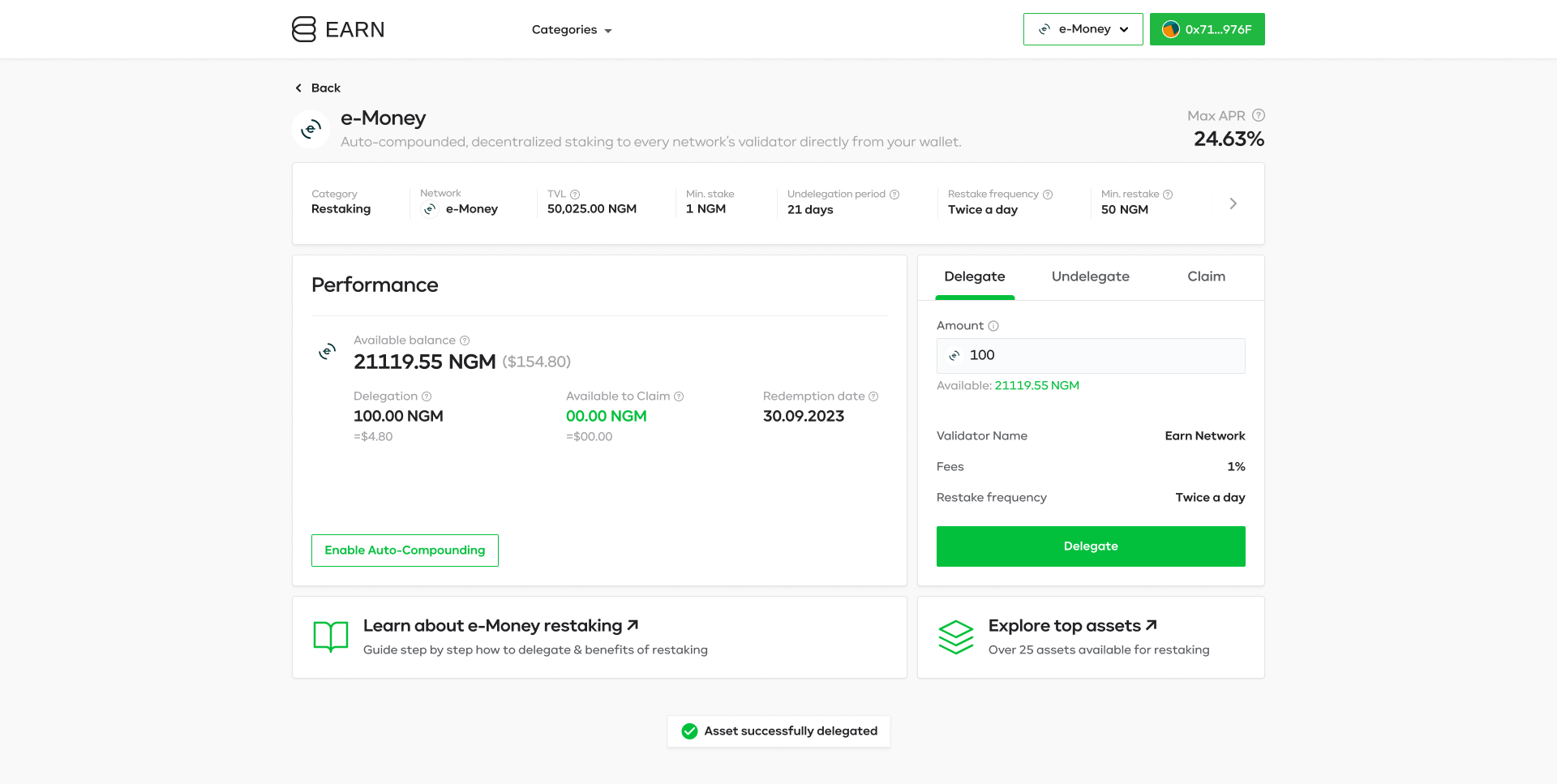 ---
Auto-Compounding Benefits
Maximized Earnings: Auto-compounding reinvests your earnings to generate compound interest. It turns APR into APY.
Convenience: No need to manually claim and restake rewards.
Reduced Fees: Auto-compounding minimizes transaction fees over time as they're paid by validators themselves.
---
How to Turn On Auto-Compounding for $NGM?
Step 1: Enable Auto-Compounding
After a successful delegation, click the "Enable auto-compounding" button.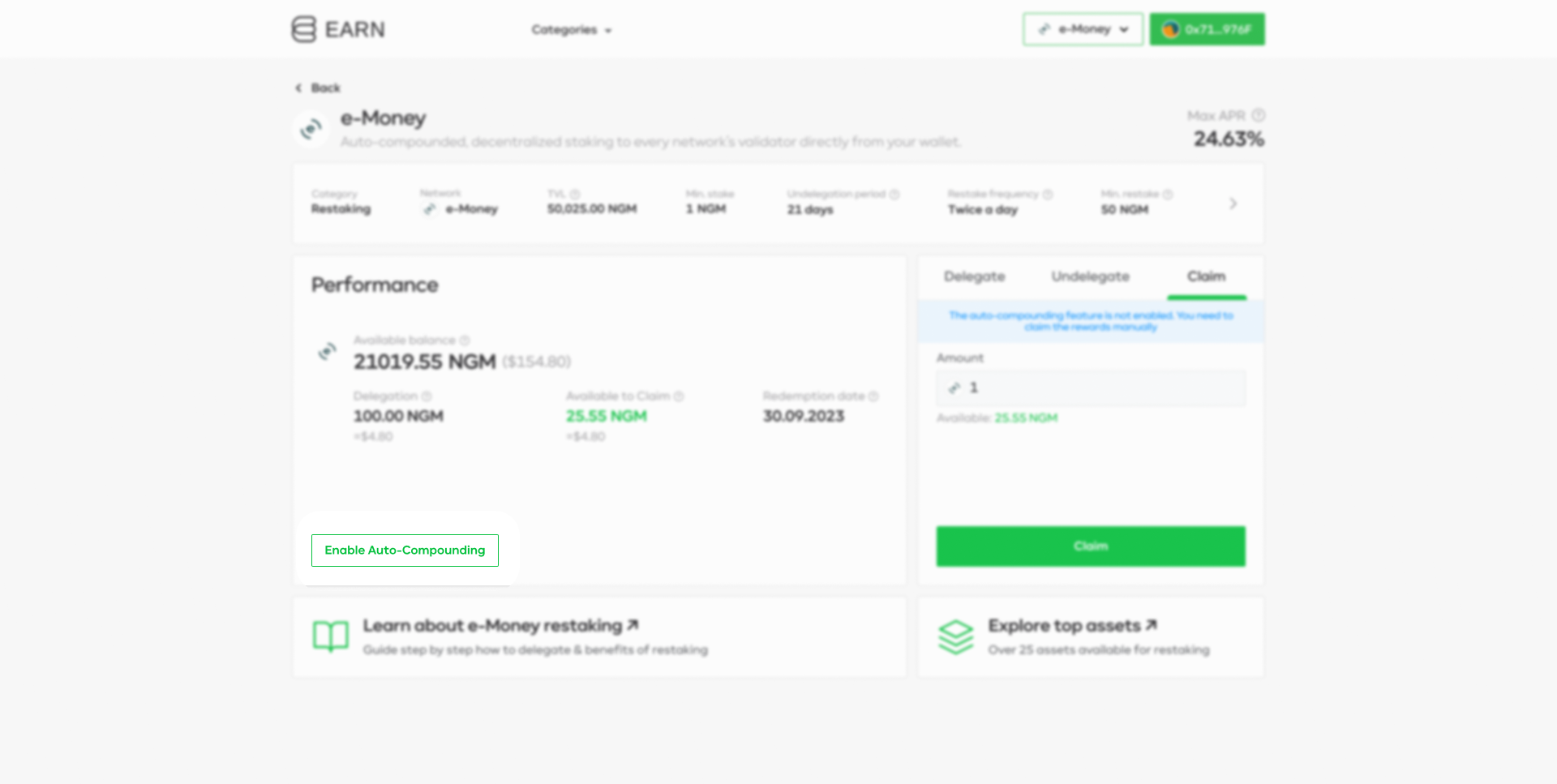 Step 2: Approve Authorization
A prompt will appear informing you of all authorization details. The Earn Network validator will cover all transaction fees. Approve the permission and enjoy restaking!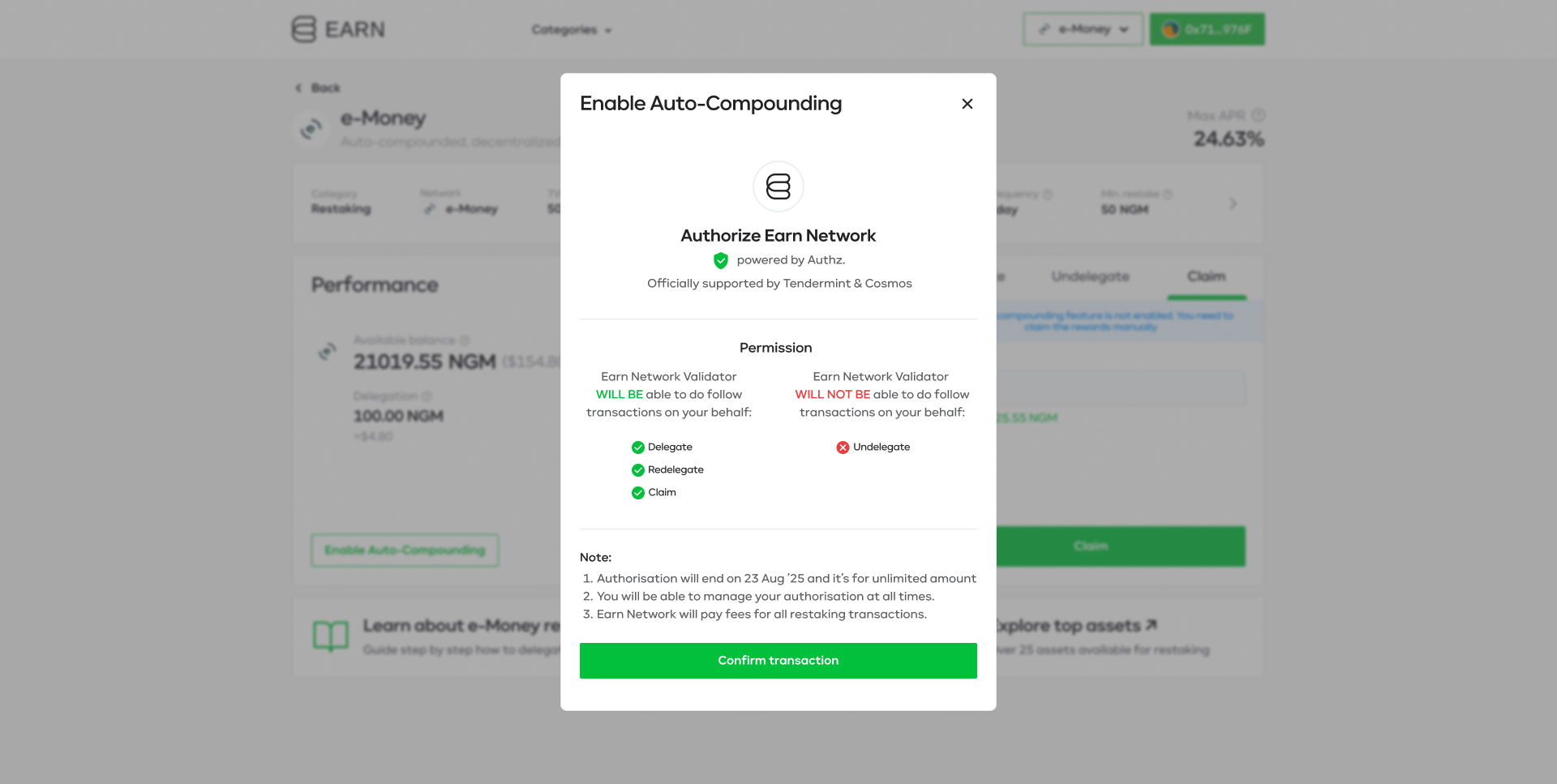 ---
Additional Processes:
How to Claim Rewards Manually:
Go to the 'Claim' tab and input the amount you wish to claim. A Keplr pop-up will appear for you to confirm the transaction.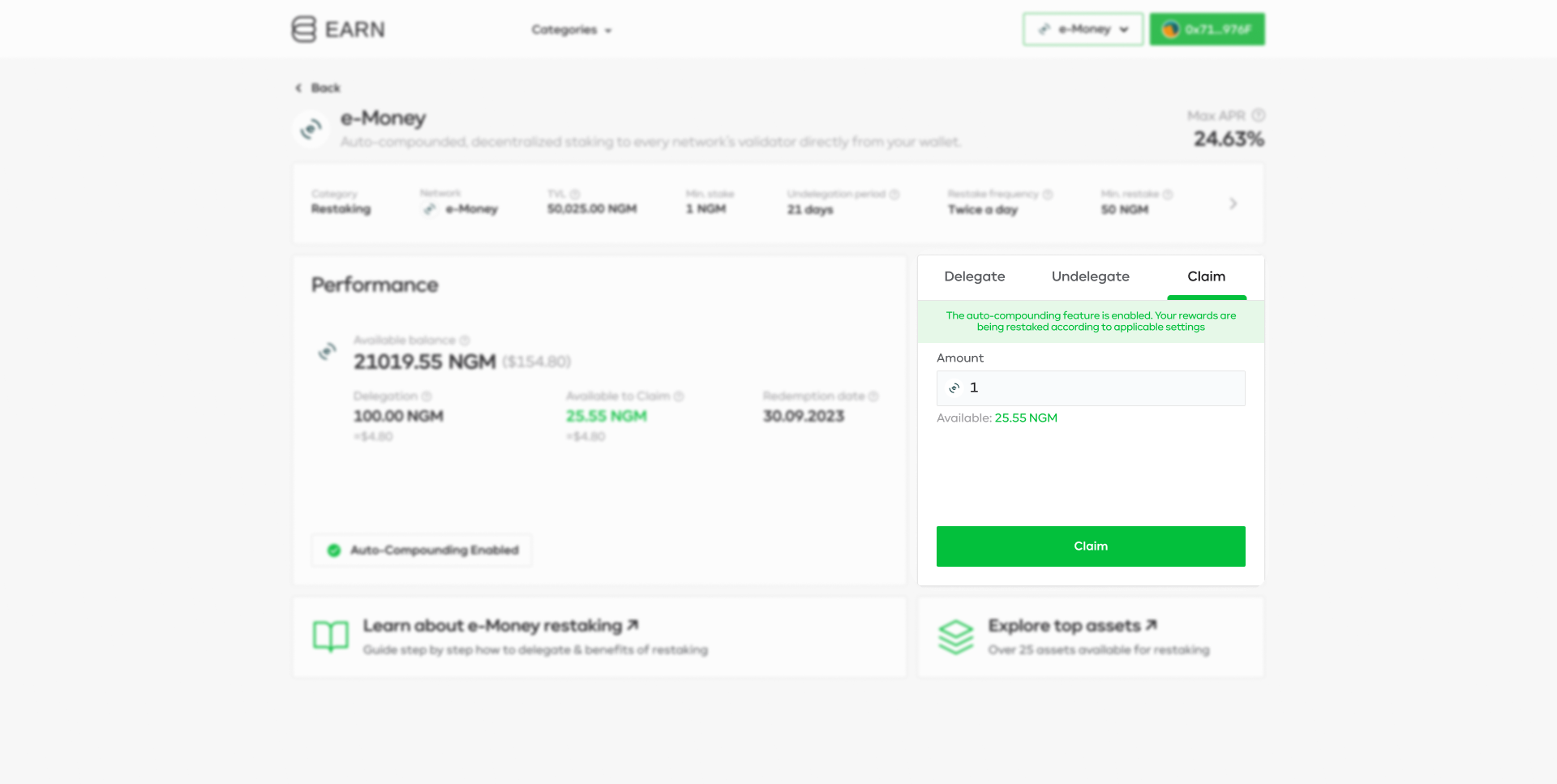 How to Undelegate:
Navigate to the 'Undelegate' tab and input the amount you wish to undelegate. A Keplr pop-up will appear for you to confirm the transaction.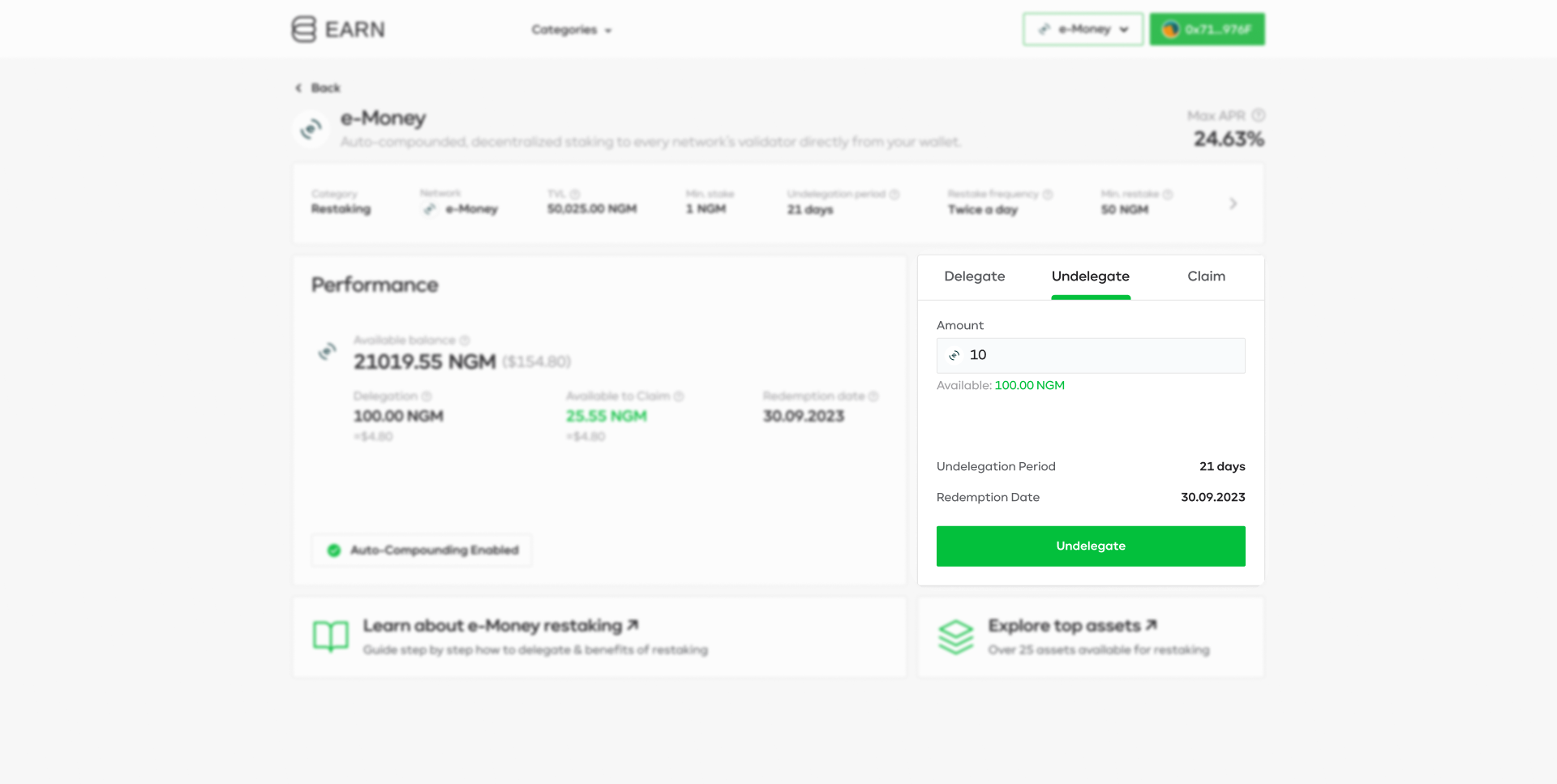 How to Revoke Auto-Compounding:
Simply click the "Revoke auto-compounding" button to disable this feature.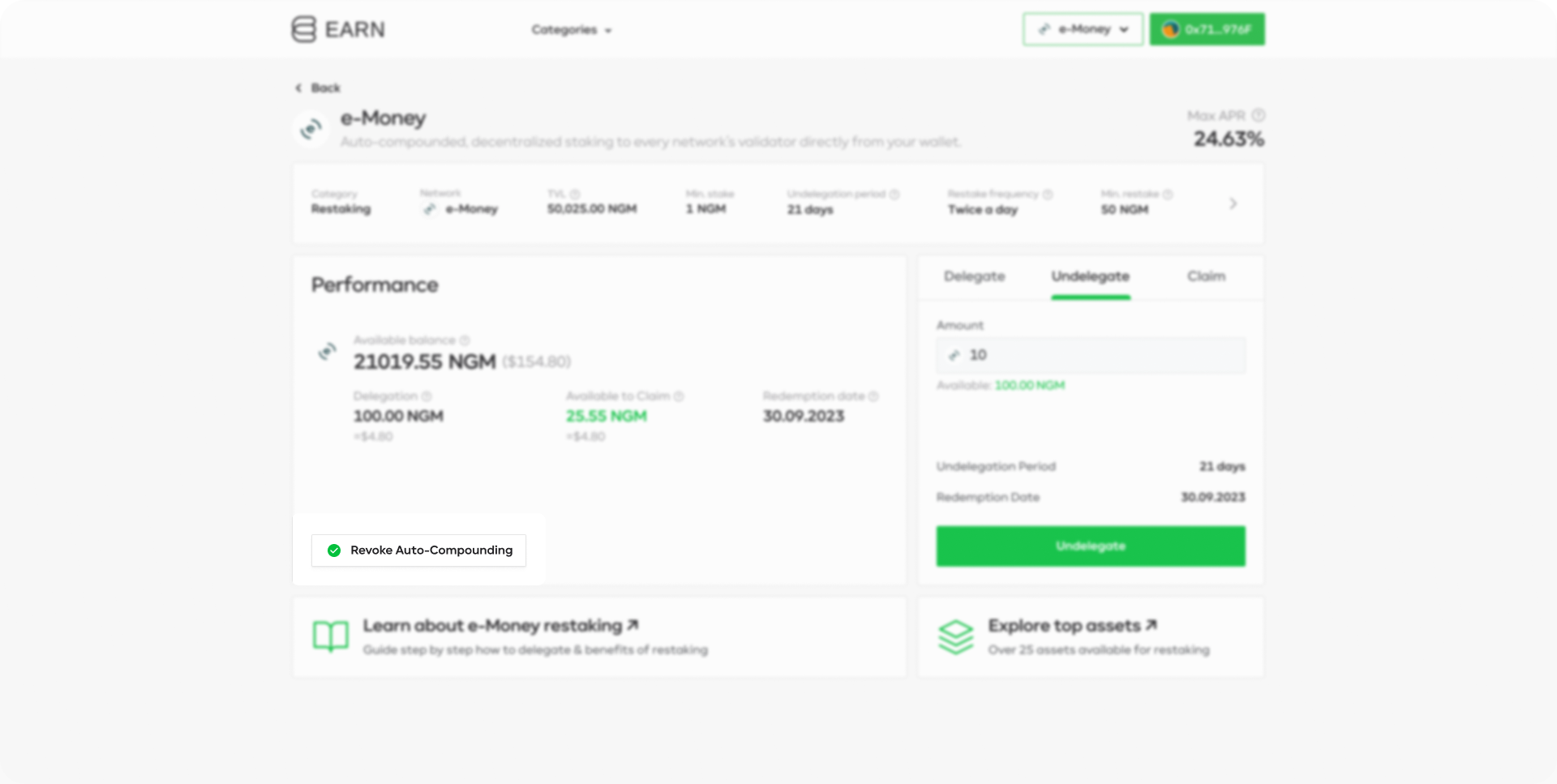 ---
Summary
With Earn Network's easy-to-navigate dApp and Keplr wallet integration, staking and auto-compounding have never been simpler. Maximize your earnings and enjoy the convenience of restaking today!
Feel free to reach out to our support team if you have any questions or need further assistance.
Happy Earning!