Latest News
DeFi Staking: Launch of Kingdomverse (KING) pools
Earn Network is pleased to announce the successful integration of Kingdomverse's $KING staking pools.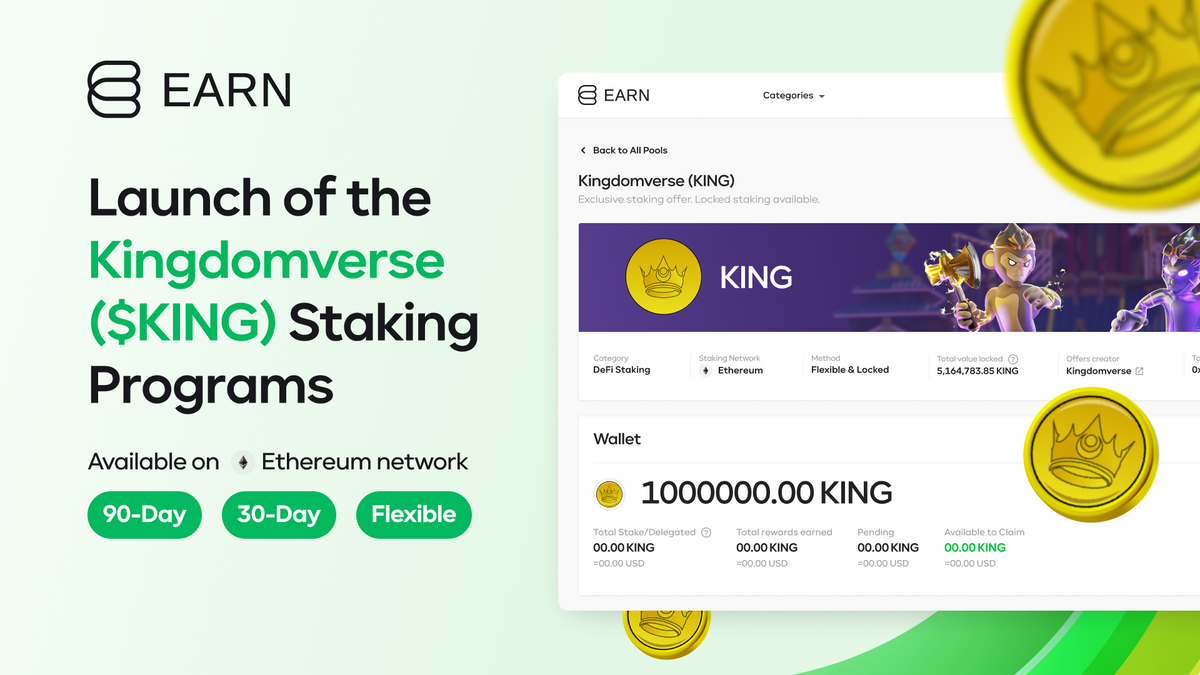 Earn Network is thrilled to announce the successful launch of Kingdomverse's $KING staking pools on the Ethereum network. This milestone marks a significant phase in our collaboration with Kingdomverse, bringing innovative staking opportunities to the Ethereum ecosystem and enhancing the overall DeFi experience for our users.
Pools Details
We're thrilled to announce the launch of three KING staking pools as a result of our partnership: two with fixed staking durations of 30 and 90 days, and one with a flexible option. The fixed-term pools are perfect for those focused on long-term investments, while the flexible pool offers the freedom to change investment strategies as needed. Kingdomverse has generously supplied 450,000 KING tokens for these staking opportunities.

Step-by-Step Guide to Staking $KING on Earn Network
To ensure a smooth staking process, a detailed step-by-step guide has been provided. This guide will assist users in staking their $KING tokens efficiently into the flexible and locked programs. From connecting wallets to selecting the desired staking pool, every aspect is covered.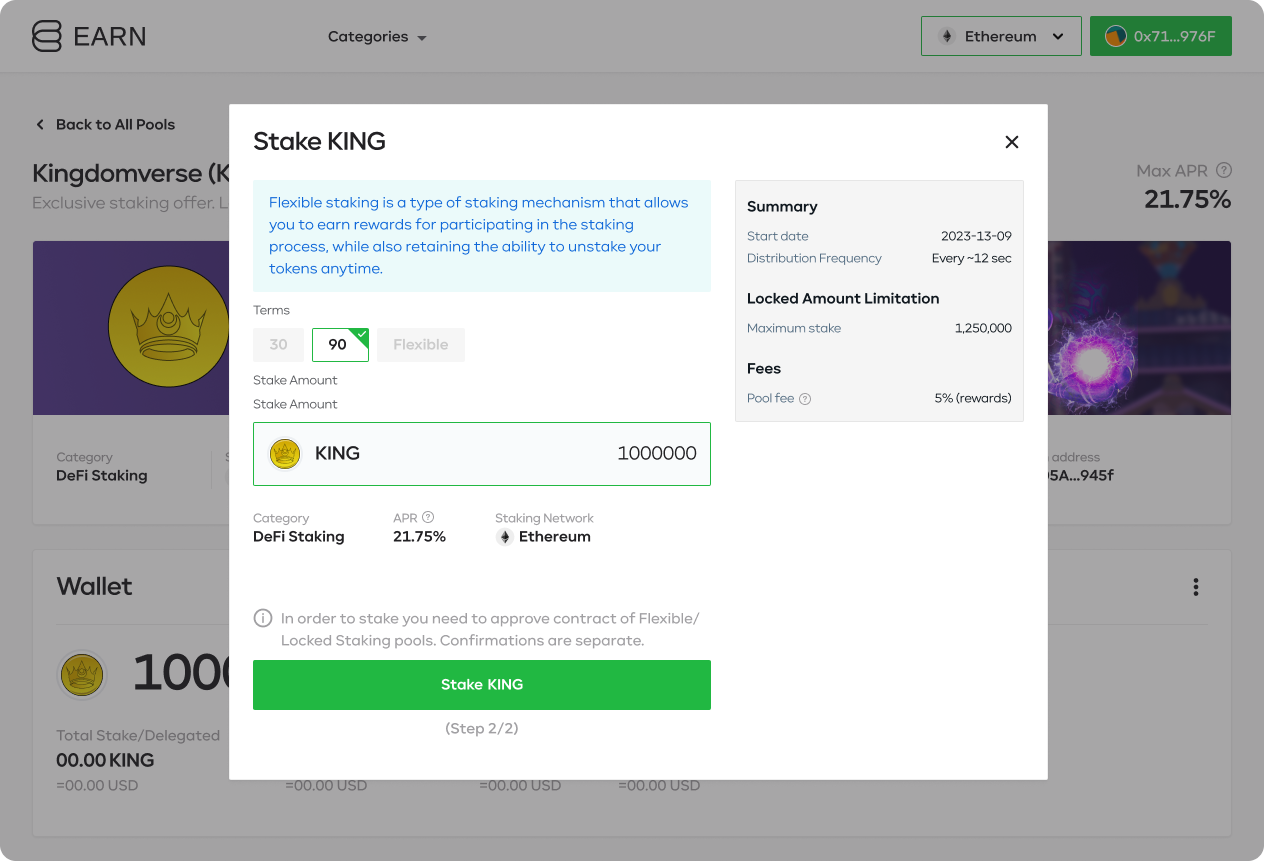 Stay Updated
This launch marks just the beginning of what promises to be a rewarding journey. Users are encouraged to stay tuned for more updates and opportunities as Earn Network and Kingdomverse continue to innovate and collaborate.
---