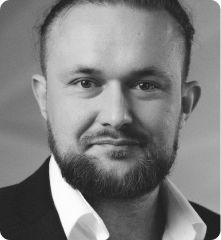 Self-funded MyCointainer.com - one of the first global staking platforms  and the first regulated staking platfom in Europe with offices in Poland & Estonia. Reached 0.5 mln EUR net profit after 30 months of operations.
Built various solutions for Barclays and Deutsche Bank in London. Such included spread betting, CFDs & stock trading apps.
Worked with diverse award-winning user experience & digital agencies such as Stink Digital, LBi and Critical Mass. Also the recipient of the prestigious FWA award.
While at G2A.com for over 6 years, built the largest marketplace for digital goods. Held multiple positions such as Head of UX, Product Lead, PMO Manager & General Manger.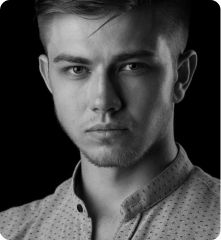 Bogdan Sinicki - Lead Smart Contract Architect
Developer of smart contracts with more than 5 years of experience.
Developed and managed crypto trading platforms and DeFi applications.
Pioneer of applications connecting physical things and NFT.
Technologies: Solidity, EVM, Hardhat, Truffle, Node.js, React.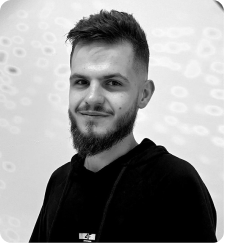 Over 3 years of experience working with more than 150 crypto projects.
Developed, built, and managed the sales strategy for the MyCointainer platform.
Deep expertise in staking and earning protocols.
Designed and planned several scalable DeFi products.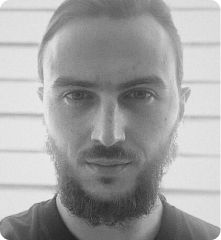 Iegor Gumeniuk - Full Stack Developer
Full-stack software engineer with 10 years' experience, with 8 years at leading roles.
Designed, built & launched p2p NFT/ERC20 barter platform for EVM blockchains.
Designed and built a custom Bitcoin chain explorer with additional analytical tools.
Technologies: Node.js, Python, Rust, Go, Docker, Kubernetes, Serverless, AWS, GCP, EVM, Hardhat, Truffle.