Latest News
Earn Network Partners with Admeal to deliver first NFT Staking rewards at Polygon
The partnership aims to explore NFT staking opportunities in conjunction with Admeal. Earn Network is dedicated to financial innovation, and this collaboration offers an exciting prospect for both platforms.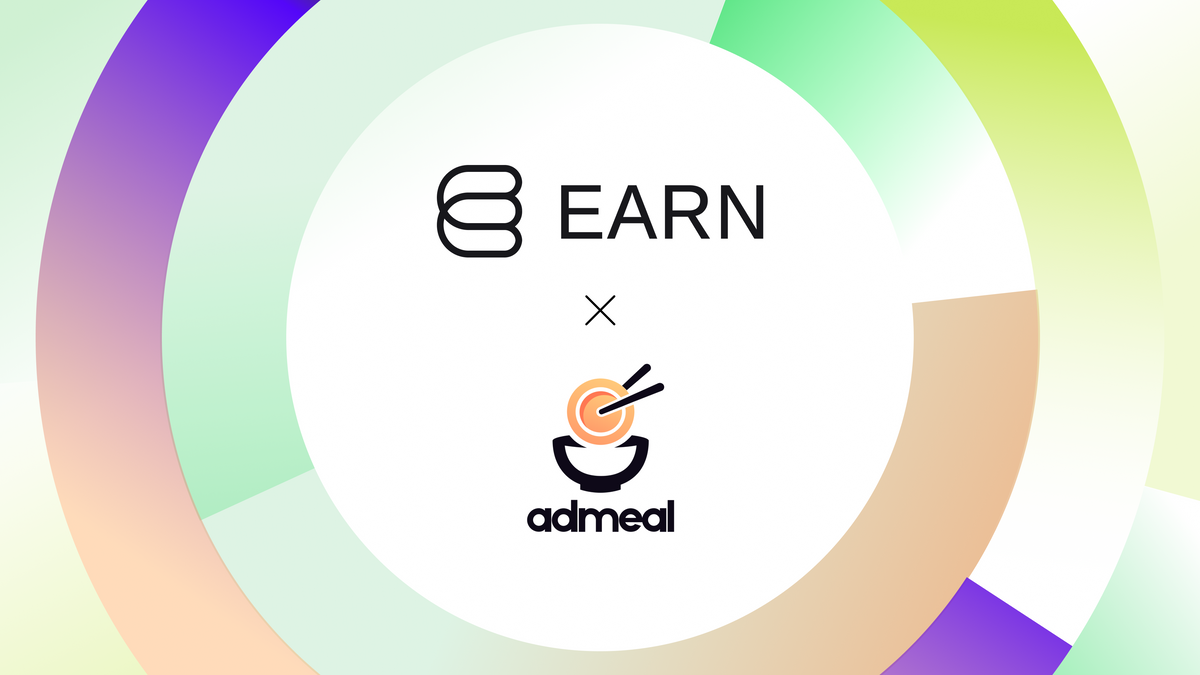 About Admeal
Admeal is a unique Web3-enabled platform that fuses the culinary world with the dynamism of cryptocurrency. Utilizing NFTs and a dual-token system, it offers a versatile platform for chefs, home cooks, food bloggers, and even small businesses to engage deeply with their target audiences. Beyond just cooking, the platform provides a fair and rewarding experience for users, allowing them to participate in games, earn tokens, and even control their own data.

About Earn Network
Earn Network operates as a decentralized platform for yield generation, featuring a marketplace filled with various solutions. The platform is designed to be fully non-custodial, allowing users to have full control over their own assets.
Admeal x Earn Network working plans
The partnership initially focuses on exploring NFT staking opportunities, leveraging Admeal's culinary-centric blockchain assets. Admeal plans to reward NFTs from its collections to Earn Network users who are the most engaged within the DeFi staking category. Following this, the collaboration will extend into marketing activities, specifically cross-promotion within the Zealy platform. Zealy, known for its prowess in digital marketing, adds a strategic layer to the partnership, aiming to mutually boost user engagement and reach.
Why this Partnership Matters?
Exploring Polygon Ecosystem: As Admeal is a part of Polygon ecosystem, we are excited to announce that it's going to be one of the first Polygon-based staking mechanism available on Earn.
Multichain rewards: This partnership creates the opportunity to implement additional rewards on the another chain.
Community Building: Both platforms aim to expand their communities by providing exclusive rewards and opportunities to their users.
Cross Promotion: Earn Network and Admeal will leverage Zealy's platform for mutual promotion. Users can access additional tasks through both Earn Network and Admeal community, enriching the community engagement for each project.
Trust & Transparency: Earn Network's audited smart contracts ensure a secure and transparent environment for staking, removing the risks associated with centralized management.
---
Stay Updated for More Information
This marks the start of an exciting new chapter for both Admeal and Earn Network. Together, we aim to significantly enhance the utility, user engagement, and overall value that our platforms offer in the rapidly evolving landscape of digital assets.