Latest News
Earn Network partners with MODA to launch $MODA staking programs
The partnership aims to explore staking opportunities in conjunction with the $MODA token. Earn Network is dedicated to financial innovation, and this collaboration offers an exciting prospect for both platforms.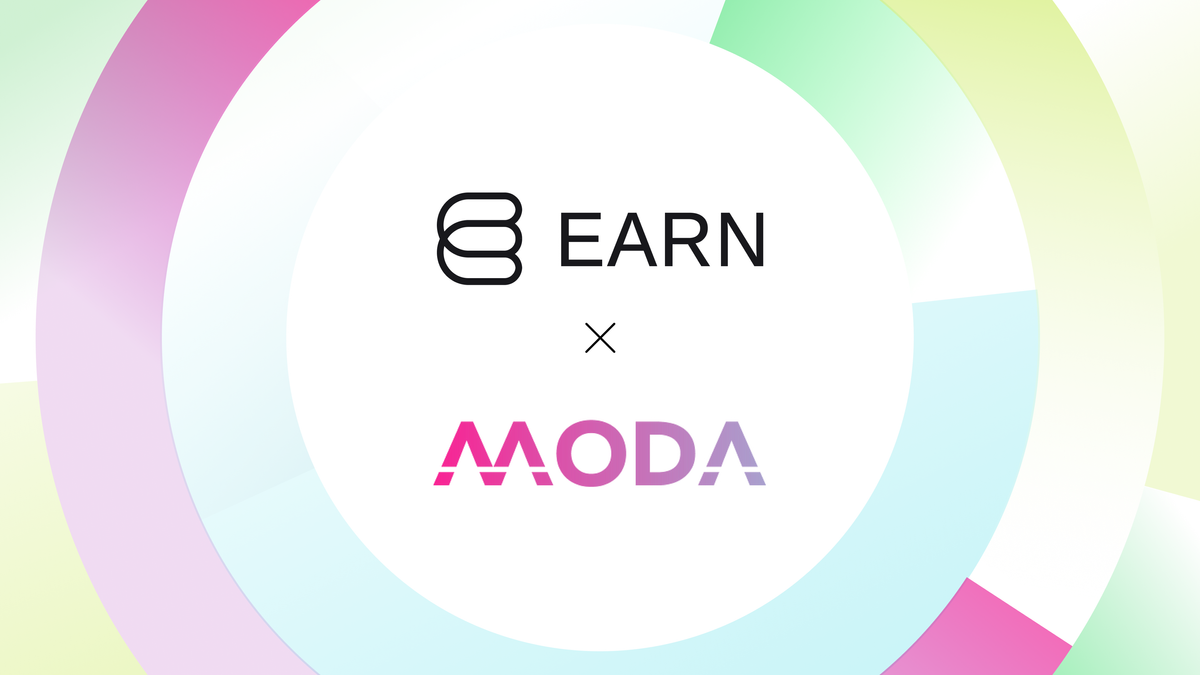 About MODA
MODA is a Web3 music launch protocol aiming to progressively decentralize digital music distribution and monetization. The MODA Protocol is a maturation and evolution of MODA DAO. It harnesses the capabilities of Web3 technology to foster meaningful connections between artists and their fanbase. The Protocol will be launching in full swing early 2024 with community engagement, thoughts and insights encouraged. You can read more about this monumental transition via X and MODA's dedicated discord channel.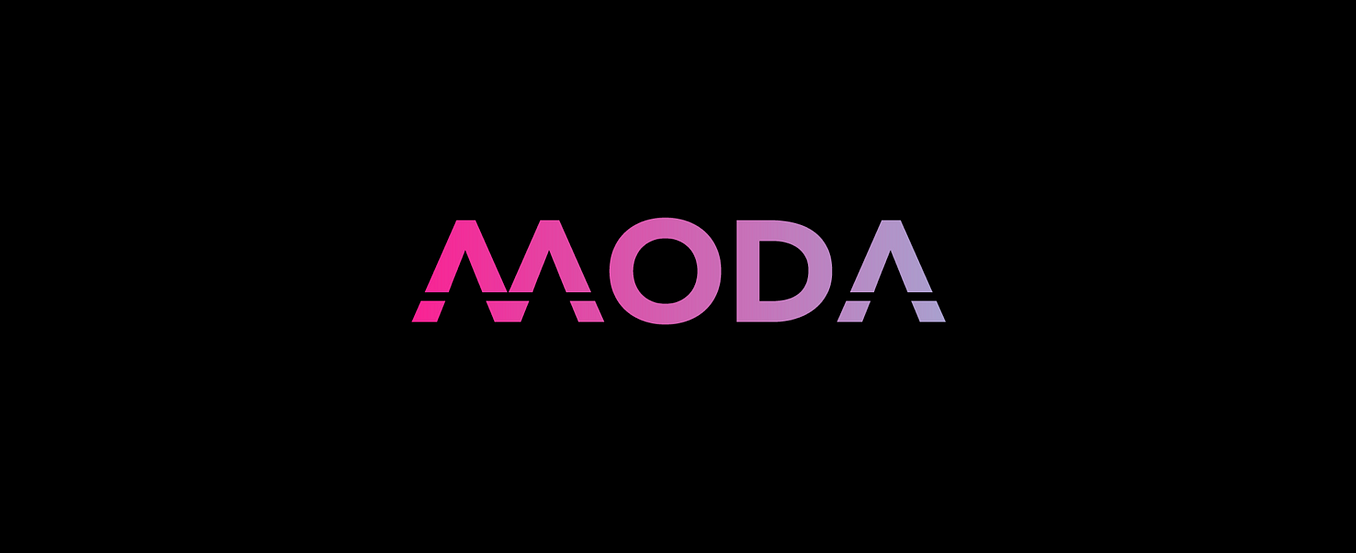 About Earn Network
Earn Network operates as a decentralized platform for yield generation, featuring a marketplace filled with various solutions. The platform is designed to be fully non-custodial, allowing users to have full control over their own assets.
MODA x Earn Network working plans
Our exciting partnership will introduce $MODA token staking opportunities on the Ethereum network, offered through Earn Network dApp. Users can look forward to both, flexible and locked methods providing outstanding rewards. This collaboration aims to deepen user engagement and introduce the music community to decentralized finance, blending the creative spirit of music with the innovation of blockchain technology.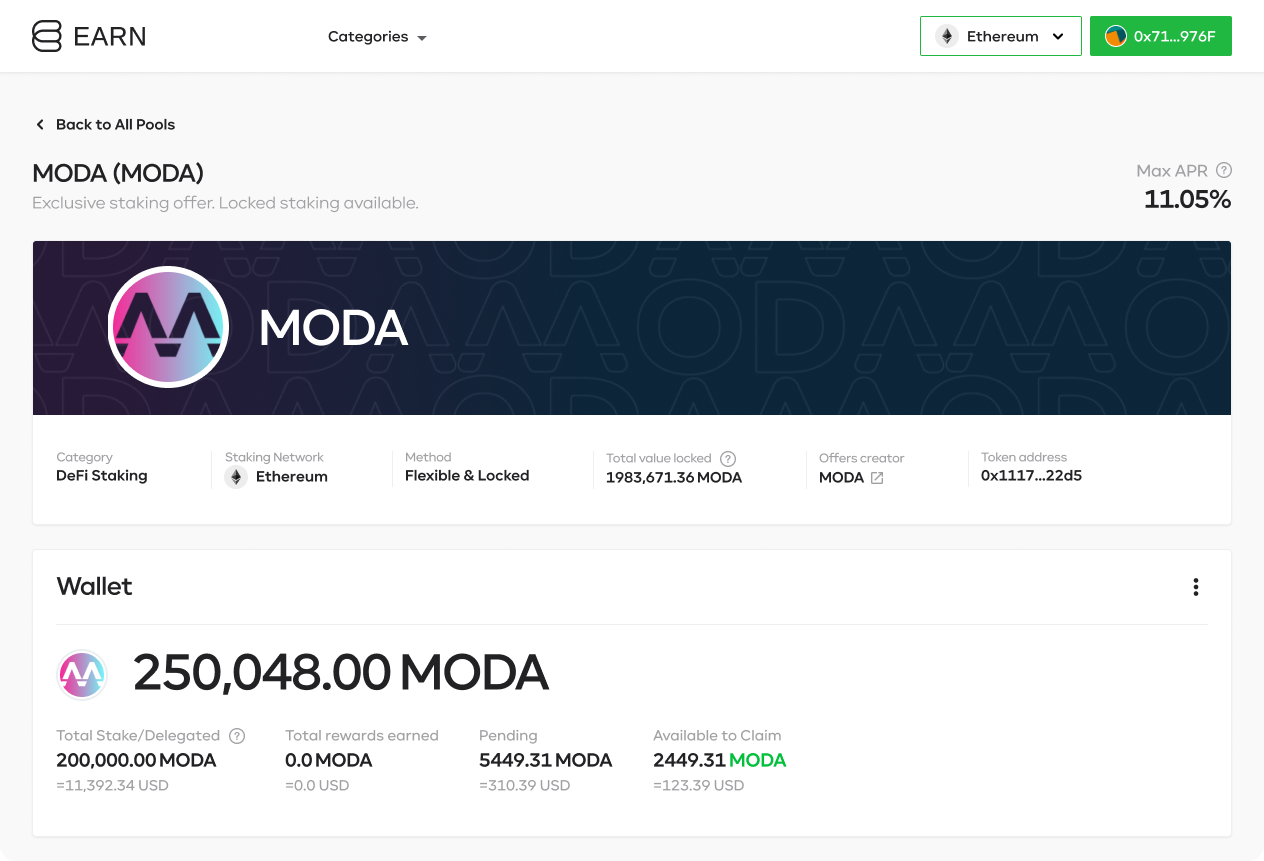 Community Building: MODA and Earn Network are dedicated to growing their communities, offering unique rewards and opportunities to bring users closer to the intersection of music and blockchain technology.
Future Collaborations: The path forward is ripe with possibilities, including the exciting prospect of staking $MODA tokens. This could eventually lead to opportunities in NFT staking, broadening our collaborative scope.
Trust & Transparency: Earn Network's audited smart contracts ensure a secure and transparent environment for staking, removing the risks associated with centralized management.
Stay Updated for More Information
This initiates an adventurous journey for MODA and Earn Network. Together, our goal is to substantially boost the functionality, user engagement, and aggregate value in the swiftly changing digital asset environment.
---