Latest News
Earn Network Partners with Onyx (XCN) for Expanded Staking Opportunities on BNB Smart Chain
This strategic collaboration aims to unlock new earning opportunities and broaden the accessibility of Onyx's staking programs.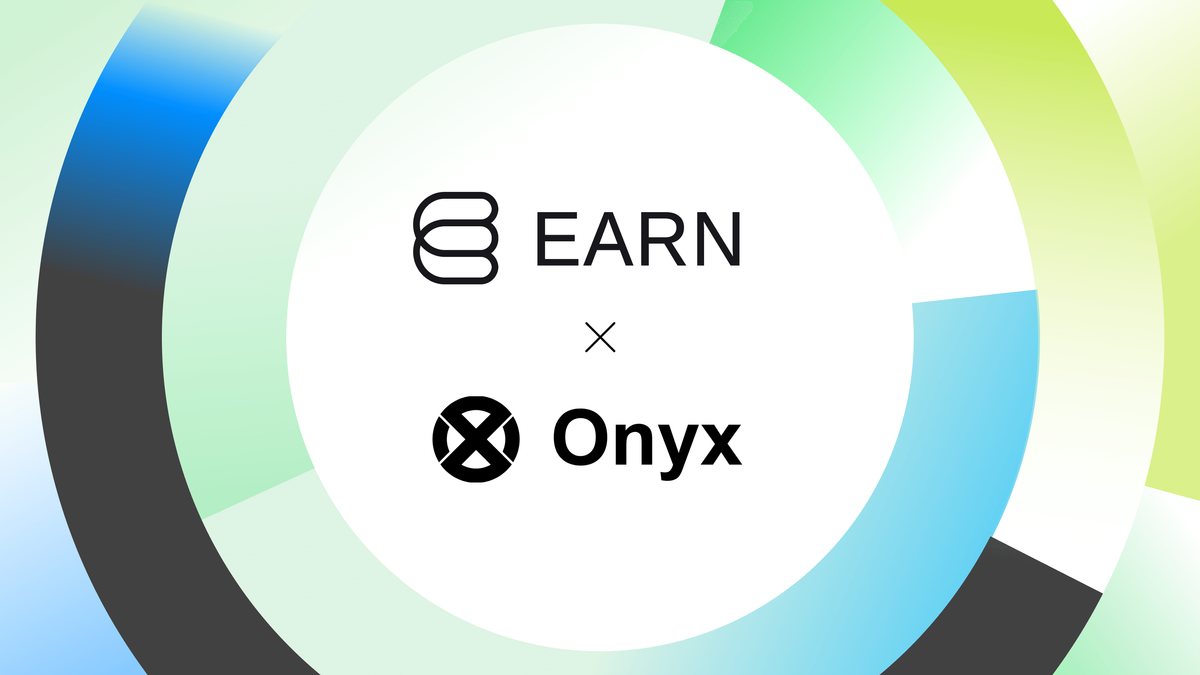 About Onyx (XCN) Protocol
Onyx Protocol is a decentralized platform that facilitates a peer-to-peer money market lending protocol. The Onyx Protocol supports a variety of digital assets, such as Ether (ETH), ERC-20 tokens, ERC-721 tokens, and ERC-1155 tokens, which can be supplied or borrowed through an aggregated and unified balance, supported by non-custodial custody via decentralized smart contracts. Furthermore, NFTs can be supplied as collateral to enhance the borrowing capacity of the corresponding account.
Onyx Protocol's underlying mechanism is powered by Onyxcoin (XCN), a decentralized digital asset on the Ethereum & BNB Smart Chain blockchains that serves as both the protocol's governance and utility token. Credit lines accessed and borrowed through the Onyx Protocol do not have monthly payments or expiration dates, and they remain perpetual as long as the collateral is deemed sufficient.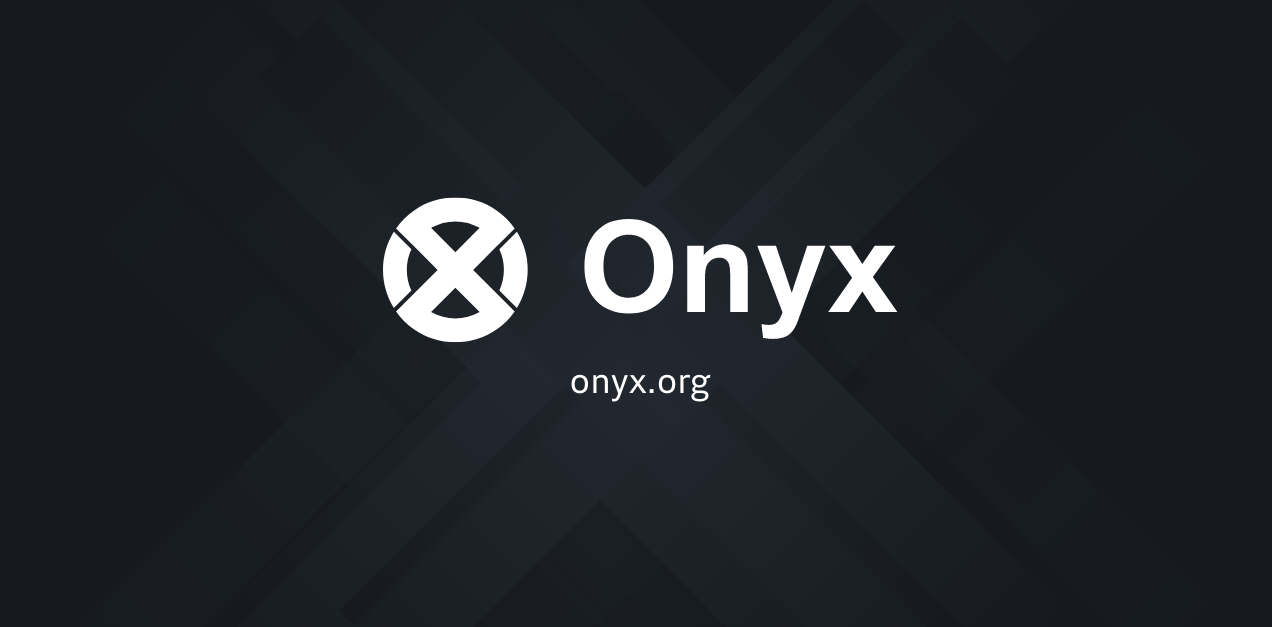 Expanding Staking to BNB Smart Chain with Earn Network
Earn Network partners with Onyx to bring XCN staking to BNB Smart Chain, expanding staking options beyond Ethereum. By joining forces, we aim to give the community additional staking chances and access to a broader ecosystem.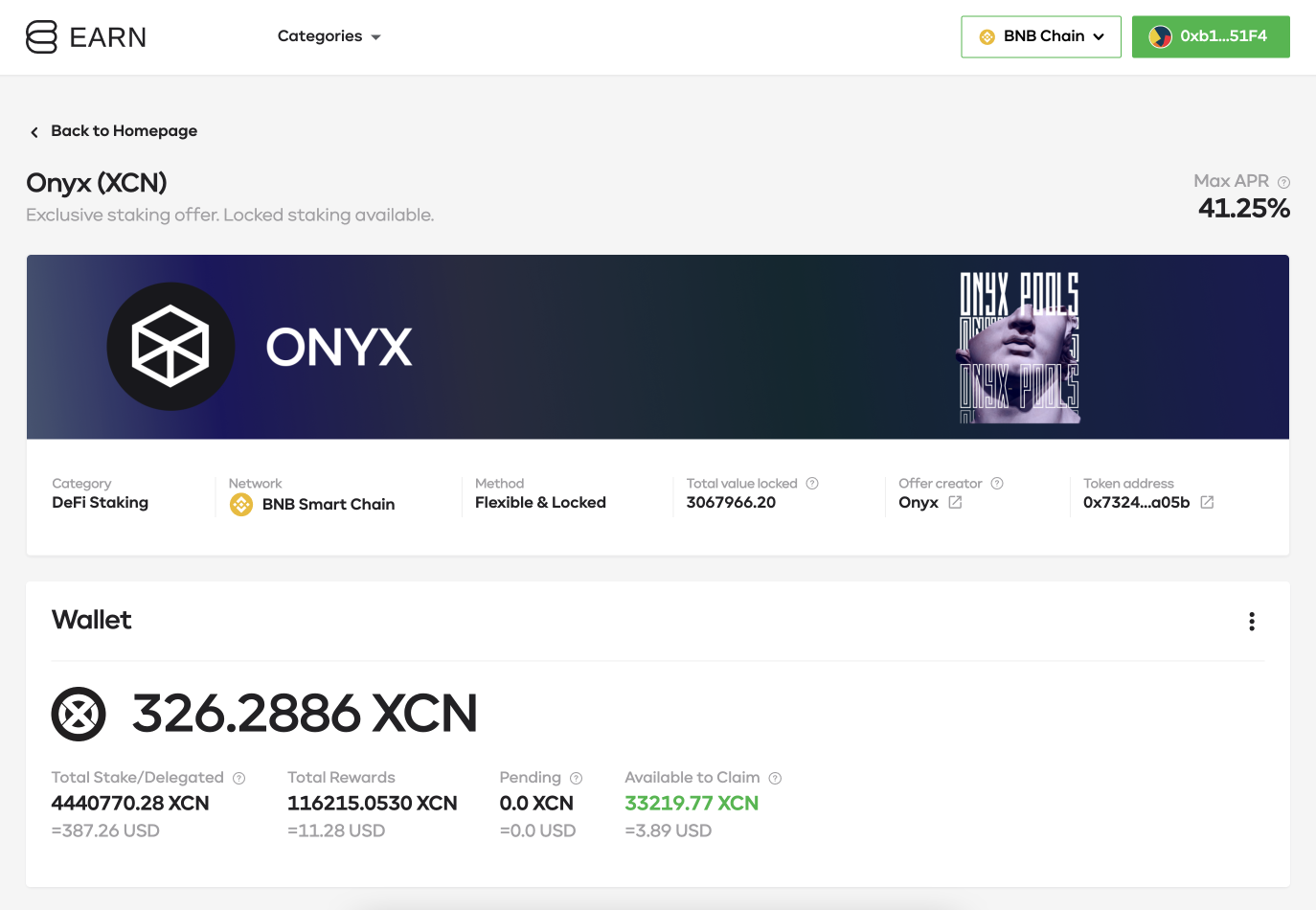 Introducing XCN Staking Pools
As part of this collaboration, Earn Network will launch dedicated decentralized staking pools for Onyx's XCN on the BNB Smart Chain. Users will have the opportunity to stake their XCN tokens using two staking methods: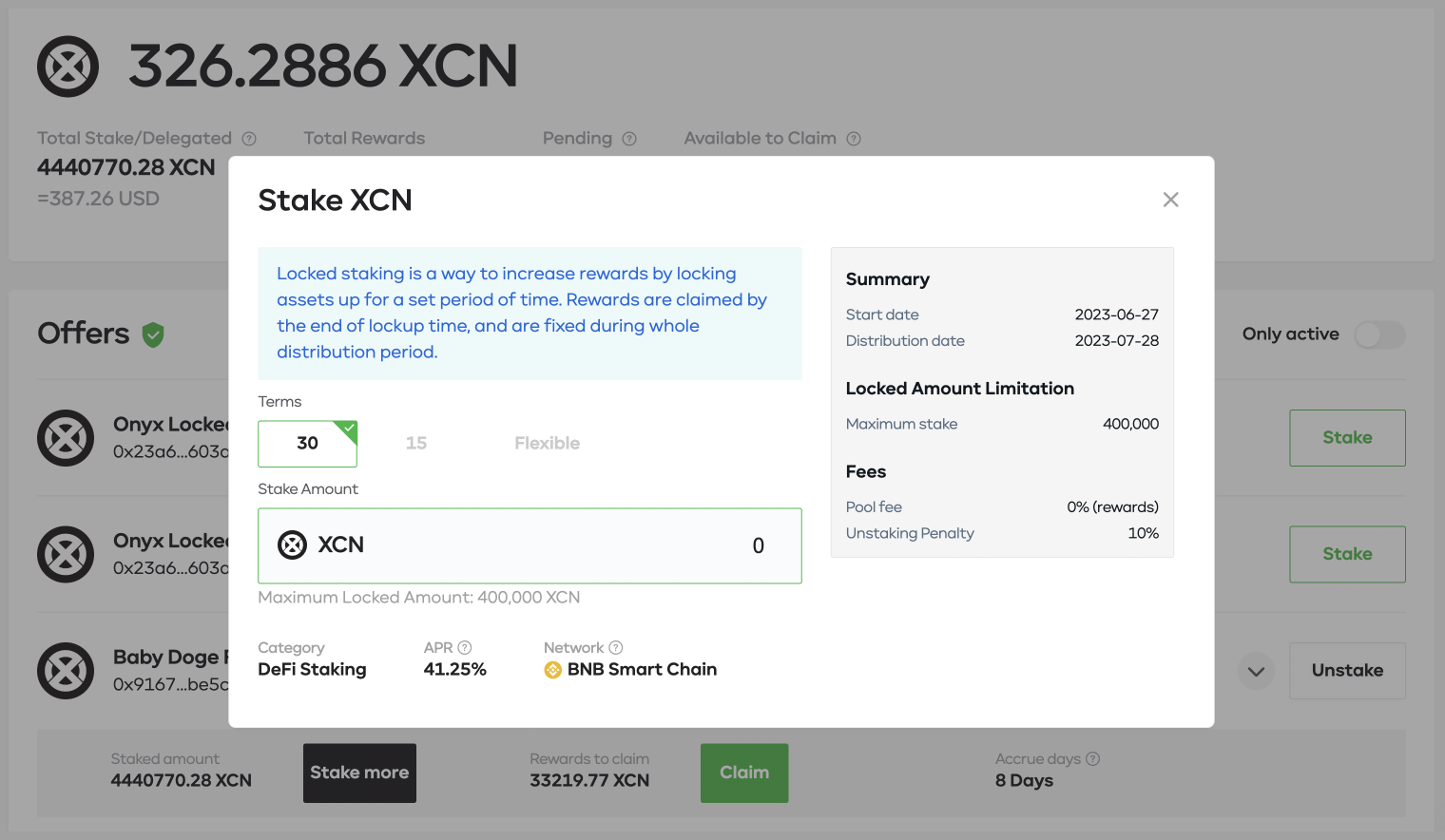 Flexible Staking: Users can stake and unstake their XCN tokens at their convenience, offering flexibility and liquidity.
Locked Staking: By committing their XCN tokens for specific durations, users can earn higher rewards. We will provide two lock-in options: 15-day and 30-day staking periods.
Stay Updated for More Information
Both Earn Network and Onyx teams are committed to enhancing the staking experience for Onyx (XCN) holders. We will continue to provide updates as we work together to empower users within the expanding Earn Network ecosystem.
---