Latest News
Earn Network partners with Rehide to run a giveaway campaign and explore future earning possibilities
Our collaboration with Rehide opens up new avenues for community rewards and engagement, offering innovative security solutions through the Earn Network.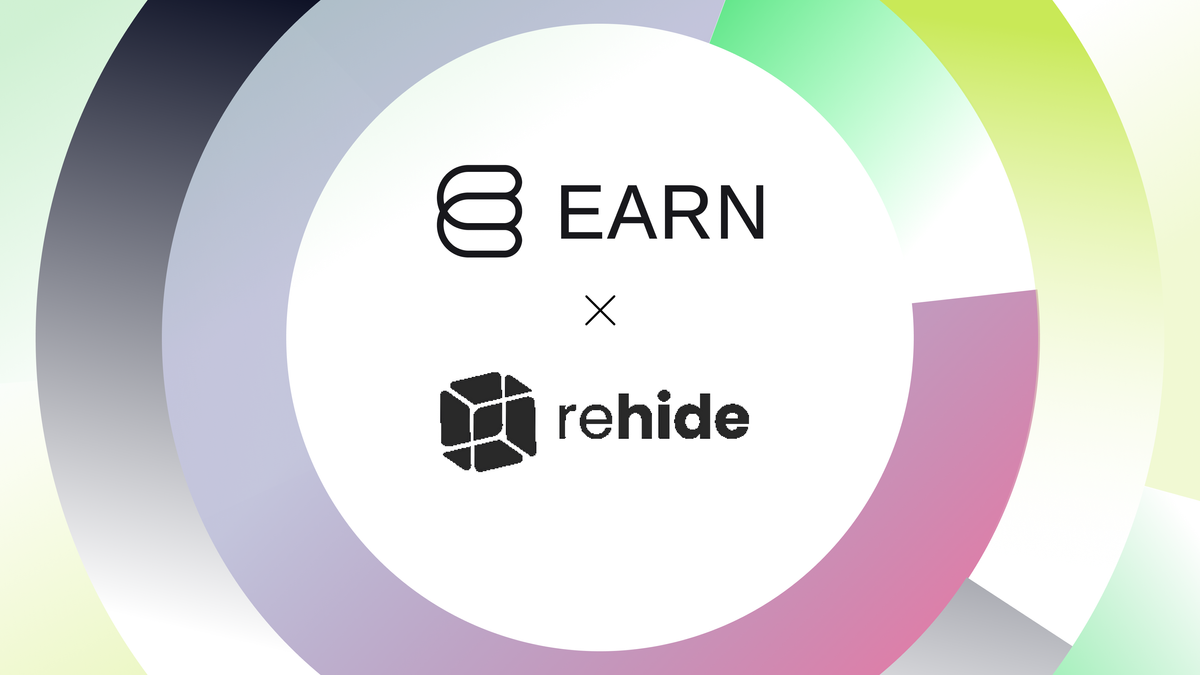 About Rehide
Rehide stands as a pioneering, non-custodial password manager, leveraging zero-knowledge principles to encrypt and store your secrets as NFTs in a secure vault. It uses your web3 wallet for encryption, ensuring that your passwords and secrets are never retained by Rehide, with access exclusively controlled by your original password or wallet's signature. Emphasizing strong security, Rehide employs three layers of encryption, including AES 256-bit and steganography, to protect your data, adhering to the same military-grade encryption standards used by the U.S. government and leading cybersecurity organizations.

About Earn Network
Earn Network operates as a decentralized platform for yield generation, featuring a marketplace filled with various solutions. The platform is designed to be fully non-custodial, allowing users to have full control over their own assets.
Rehide x Earn Network working plans
Our collaboration with Rehide introduces innovative pathways for community rewards and engagement, propelled by Earn Network's robust security solutions. We're thrilled to announce the launch of a Gleam campaign, offering 30 Rehide's encryption service monthly codes, 50 EARN Points, and a Digital Goldsmith Discord role for participants.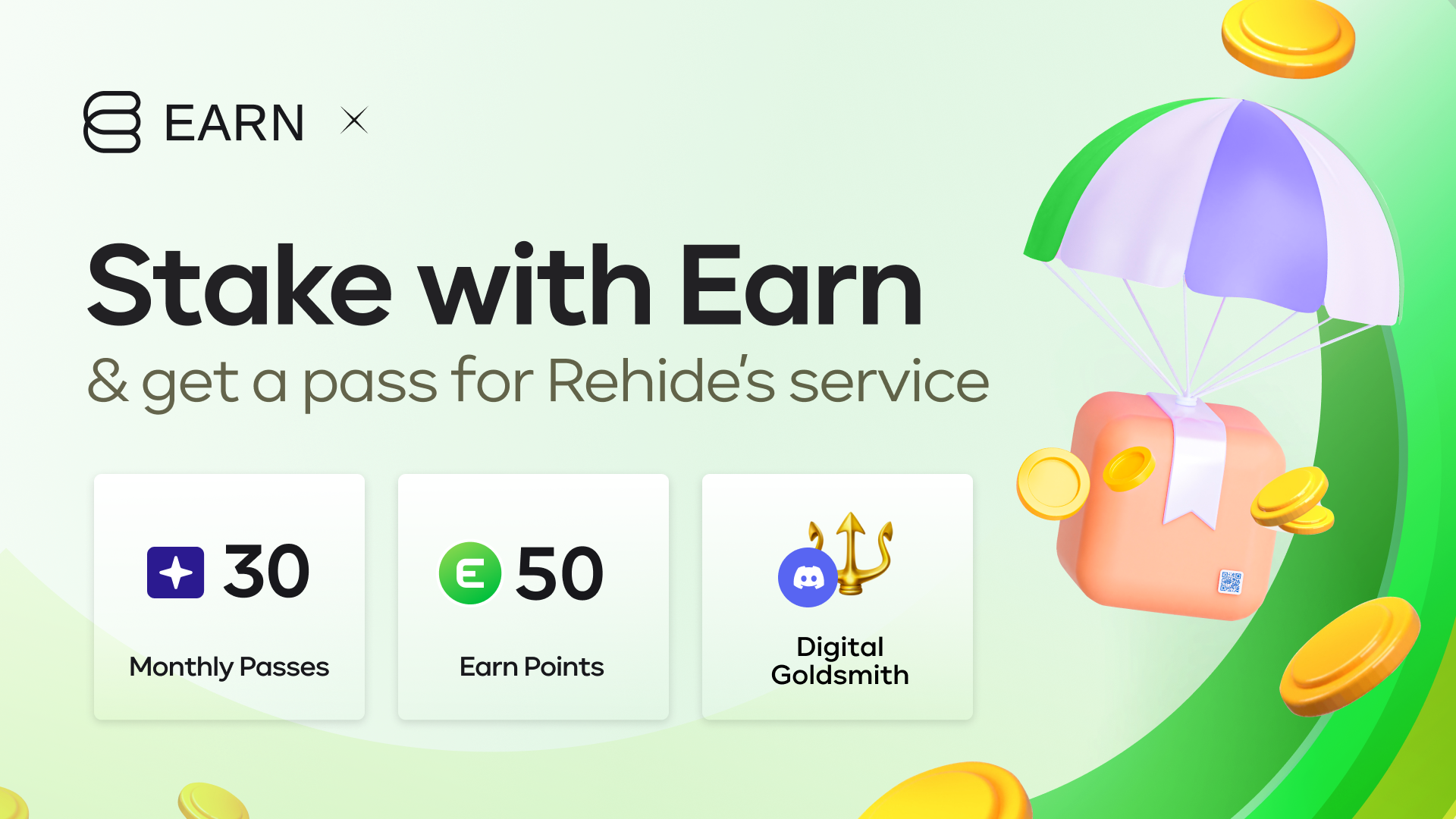 Additionally, we're rolling out cross-promotional activities on Zealy, bringing unique incentives and boosting user engagement. This partnership goes beyond just integrating technology—it's about forging new reward dynamics that evolve with our community's needs.
Community Building: Both Rehide and Earn Network are committed to enriching our communities, providing distinctive rewards and opportunities that align with our vision of secure digital asset management.
Future Collaborations: Our partnership is actively exploring new avenues, including the development of a future rewards program. This venture represents a move towards expanding our collaborative influence and enriching the overall user experience.
Exclusive Access: The launch of our Gleam campaign provides a unique chance for community members to win access to Rehide's secure vault, demonstrating our commitment to offering practical, high-value solutions to our users.
Trust & Transparency: Earn Network's audited smart contracts ensure a secure and transparent environment for staking, removing the risks associated with centralized management.
Stay Updated for More Information
This marks the start of a pioneering venture between Rehide and Earn Network. Together, we are set to significantly enhance the capabilities, community involvement, and overall value within the rapidly evolving landscape of digital asset management.
---