Latest News
Integration of the ThunderCore blockchain into the Earn Network
This integration benefits individual projects and establishes a collaborative ecosystem where project success fuels the advancement of the ThunderCore.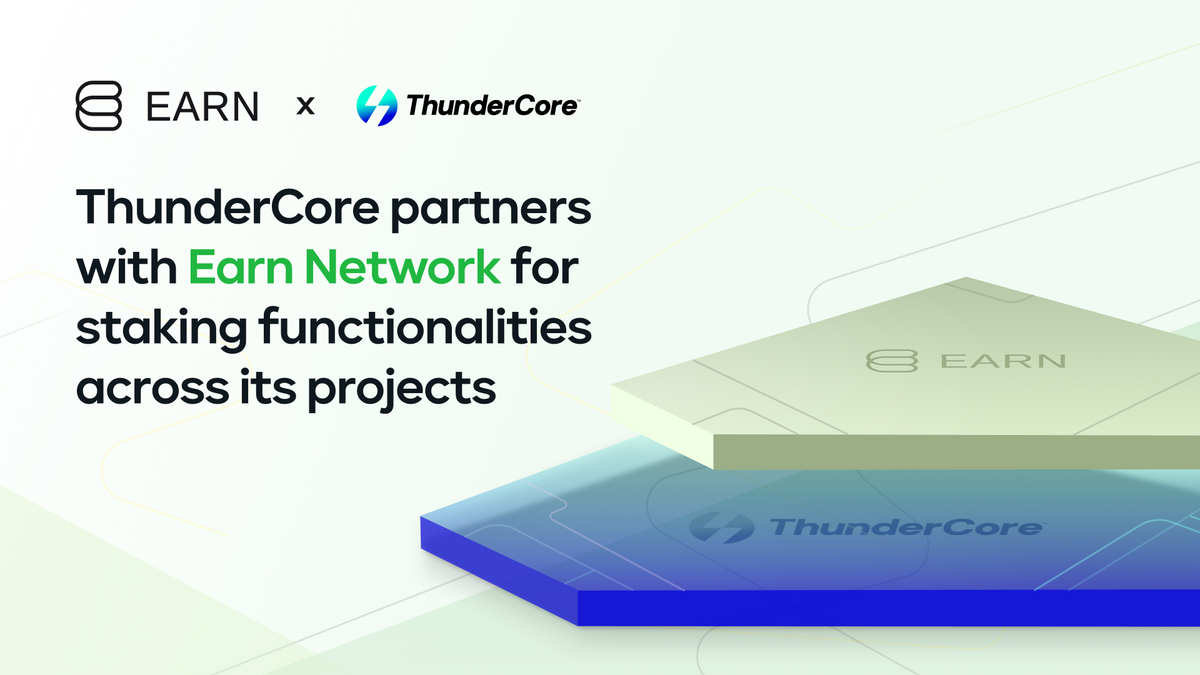 Introduction
The Earn Network, a pioneer in the DeFi yield-earning landscape, is delighted to announce its imminent integration with ThunderCore as a foundational layer to its burgeoning platform. This vital collaboration is set to initially enable all projects operating on ThunderCore to effortlessly establish staking solutions for their digital assets. By providing an uncomplicated and robust DeFi staking interface, the Earn Network doesn't merely enhance the utility of individual projects on ThunderCore; it also contributes significantly to the maturation and expansion of the ThunderCore ecosystem as a whole.
About ThunderCore
Launched in 2017, ThunderCore is a high-performance, layer-1 blockchain ecosystem designed to address the scalability issues often associated with platforms like Ethereum. Utilizing its innovative proof-of-stake (PoS) consensus protocol called "PaLa" the platform can process up to 4,000 transactions per second (TPS) with sub-second confirmation times and minimal gas fees.

The ecosystem is anchored by its native asset, ThunderCore (TT), which is used to cover transaction fees and stake within the ecosystem. Offering full Ethereum compatibility, ThunderCore facilitates seamless migration for developers in Web3, DeFi, NFTs, GameFi and the metaverse. Backed by notable institutional investors and a strong developer community, ThunderCore stands as a scalable, cost-effective alternative for next-generation crypto projects.
Benefits for Projects on ThunderCore
The forthcoming integration of ThunderCore with Earn Network's DeFi Staking offers a multitude of perks for projects residing on the ThunderCore chain:
Staking Versatility: Projects on ThunderCore can leverage diverse staking options, granting their users the flexibility to select between Flexible and Locked Staking pools based on unique requirements.
Expanded Liquidity and Visibility: ThunderCore projects benefit from a broader liquidity pool facilitated by strong third-party allies like MyCointainer. With Earn Network's solutions exposed to over 150,000 users, projects attract a wider investor base and enhance their market presence.
Yield Opportunities: Earn Network's staking solutions empower ThunderCore projects to offer compelling yields to their token holders, thereby encouraging active involvement and fostering a more vibrant ecosystem.
New use cases of NFT-s: Earn Network is constantly upgrading its product to create the best DeFi experience. One of the latest updates is the NFT Staking solution that will add another utility for NFT collections on ThunderCore.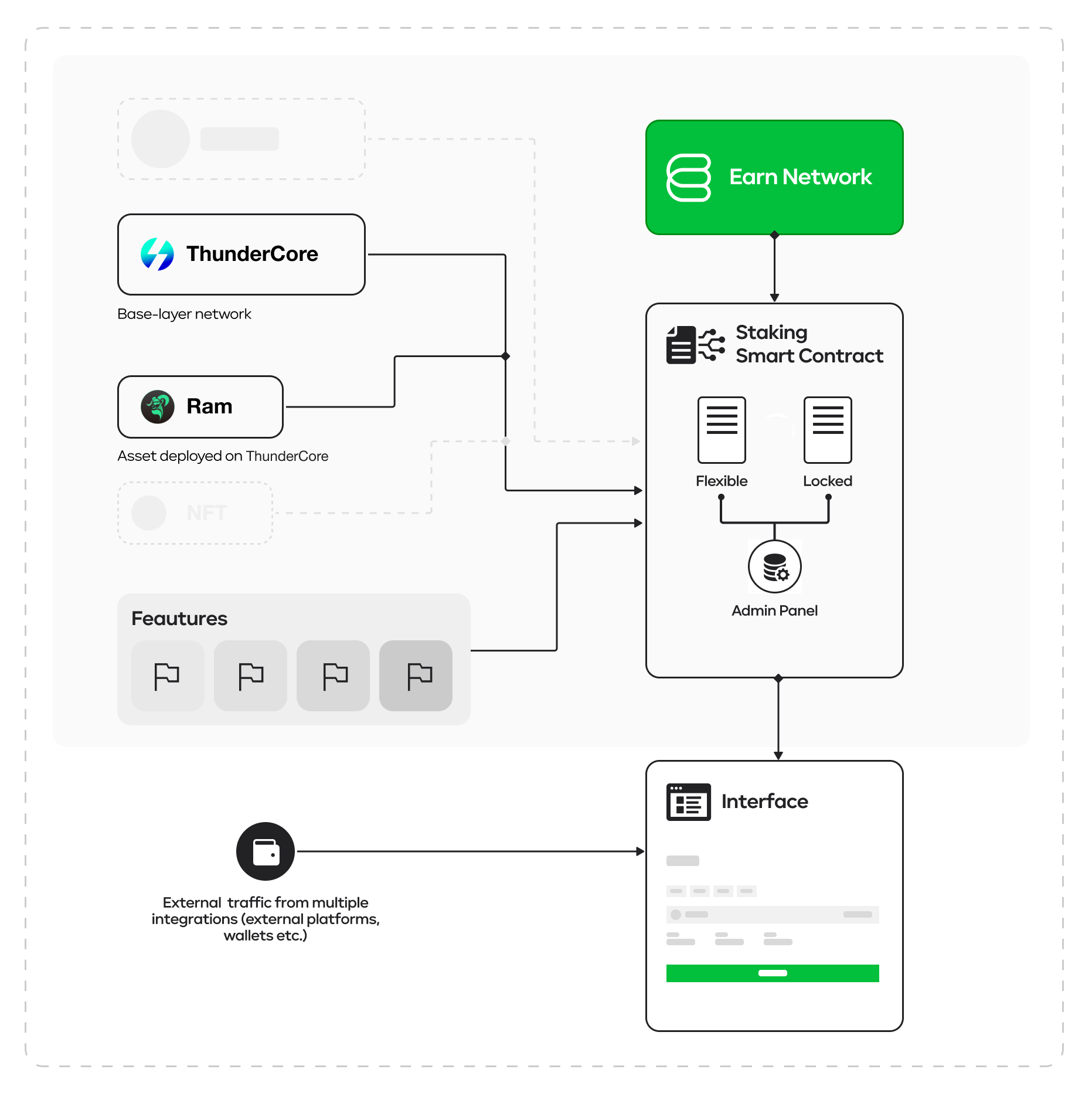 Utilizing ThunderCore Integration: Expanding to Next Earn Products
The upcoming integration of ThunderCore as a base layer within the Earn Network signifies much more than just enhanced staking options. The Earn Network is primed to roll out new features on the ThunderCore chain, including Lending and a range of future possibilities yet to be unveiled. This broadening scope will offer users a diversified suite of DeFi services within the Earn ecosystem. Keep an eye out for the launch of these innovative offerings as the Earn Network capitalizes on its ThunderCore integration to deliver a more expansive DeFi experience.
Conclusion
The integration of ThunderCore into Earn Network's DeFi platform is a game-changer for projects on ThunderCore, enabling easy staking and lending options. This strategic move not only elevates individual projects but also fuels the overall growth and success of the ThunderCore ecosystem. As we move forward, this collaboration promises to unlock new avenues for innovation and broader DeFi experiences for users.