Latest News
Innovation in NFT Staking - New ways to earn yield and more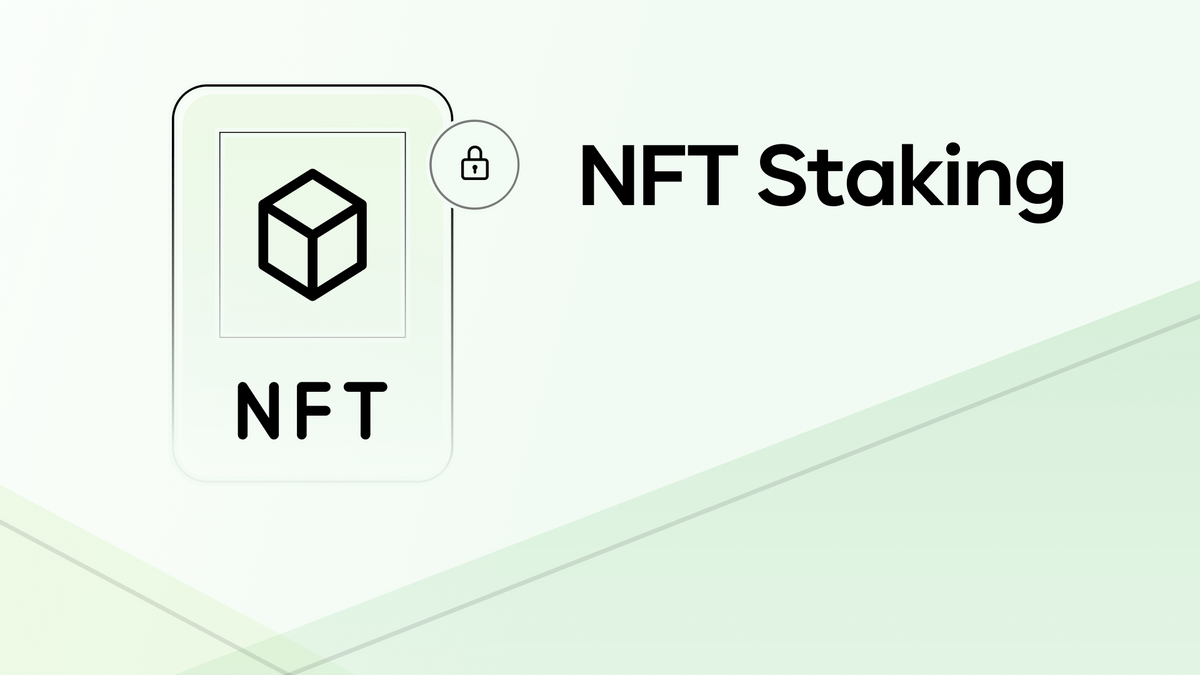 The landscape of NFTs constantly evolves and generates new ideas from just a simple image to a tokenized real estate or an event ticket. Non-fungible token technology is already mainstream and millions of people have access to buy, trade and use a variety of tokens on different networks. One of the innovative ways to utilize them could also be loan collateral - this process is more widely described in this Paradigm article presenting the peer-to-peer lending protocol Blend.
Today, we will explore how an NFT can be used on the Earn Network platform to provide you with a wider range of earning methods.
TLDR;
The Earn Network has already introduced enhanced staking solutions that allow you to stake tokens and receive a unique NFT. Future developments will include staking of NFT's and special code access to dedicated pools that will help you earn yield on single or multiple tokens. New innovations, via the self-service, no-code Earn Network platform are already saving hundreds of thousands of dollars on projects and provide emerging, unique investment opportunities in the DeFi/NFT space for global fans and communities.
Earn's NFT Staking Infrastructure
The Earn Network NFT staking infrastructure is already live and operating. Users are able to stake tokens and receive NFTs.
Thus far, we have run a few pilots with projects that were able to test our capacities and deploy their own pools in under 1 hour. Grave(GRVE), GemieToken (GEM) & Onyx (XCN) are some of our latest partners that you can check on our platform.
Unique proposition for projects
Let's go through some of the popular use cases that are or will be supported on the Earn Network in the coming weeks:
1. Stake tokens, receive NFT.
The first NFT solution available on the Earn Network is a staking pool with an NFT as the reward. In our first pool, users are able to stake their $GRAVE tokens and get a CroSkull Egg NFT after the staking period. This way of rewarding users with an NFT creates extra utility for the token and benefits the long term holders.

2. Stake NFT, receive tokens.
Another way to use NFTs, that we are working on, is the NFT staking functionality. This feature will allow users to stake their NFTs in exchange for tokens that will be received after the lockout period. This reward method is a great replacement for airdrops, now instead of airdropping tokens to all holders, developers can reward the most loyal users who have chosen to lock their NFT.

3. Special access to a limited pool by owning an NFT.
Using the NFT as a key for users to access the pool is another feature that will be coming to the Earn Network. We will implement pools that can only be accessed by users who have an NFT from a selected collection. This method is similar to NFT staking, but it doesn't require locking your token. It just works like a key that you use to get into the pool.

Conclusions
We believe, that with such a huge market and various types of NFTs coming, the amount of innovation will flow towards unique propositions of staking your favorite NFT.
Have you seen any good, interesting use cases for staking NFTs? Let us know directly or share in the comments below.