'No code' staking solution coming soon to Avalanche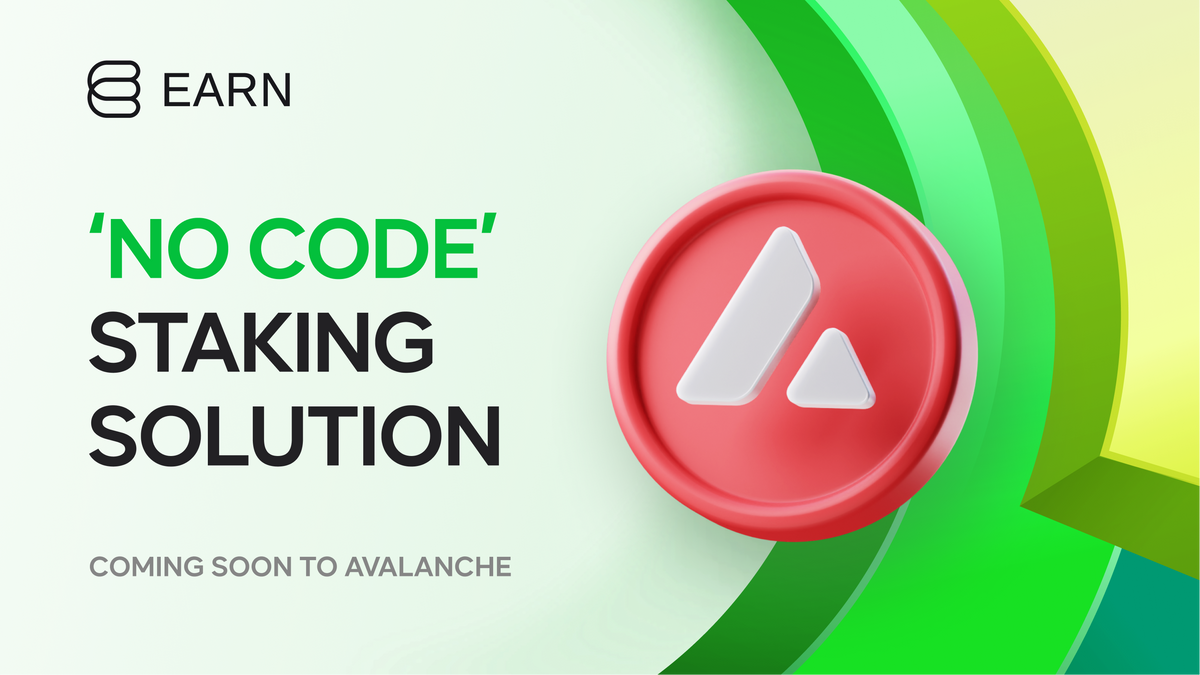 Overview
The Earn Network is building a staking solution on the Avalanche C-Chain. Very soon, any project utilising the Avalanche C-Chain will be able to enhance their project with yet another 'no code' component - the staking solution by the Earn Network. We aim to provide easy-to-use developer tools to accelerate any project from idea to launch.
Avalanche ecosystem
Avalanche is the future-proof blockchain built to scale. Build anything you want, any way you want on the most developer-friendly Layer 1. With over $700M locked on-chain and over 1M monthly active addresses, Avalanche provides a robust ecosystem for building decentralized applications (dApps) and offers developers a flexible environment to create innovative solutions.

The recent launch of the AvaCloud 'no code' launchpad will allow companies to bring web3 products to the market faster, cheaper and with much lower risk.
'No code' staking solution by the Earn Network
The Earn Network's main objective is to equip every blockchain with a convenient staking solution. For any project operating on a given blockchain, it becomes super easy to create a staking functionality; saving development time and substantial costs related to building the staking feature (front-end, back-end, user interface and smart contracts audit). Moreover,  when a project deploys a staking pool on Avalanche C-Chain it will automatically appear on Earn Network and MyCointainer platforms. Through those 2 channels the project gains instant access to over 145,000 users that are ready to participate in the staking pools.
The first pilot was already launched with the Decimal chain and currently any projects operating on the Decimal chain can deploy their own staking solution in under 1 hour.
Staking Solution on Avalanche blockchain
The Earn Network staking solution will allow any projects to simply deploy a custom staking solution via the simple interface. Below, you will see a simplfied deployment process of a 'no code' staking pool:
The pool Creator prepares offers that represent various plans for either locked or flexible staking.
The pool Creator can preview offers on their own Dashboard.
The pool Creator is able to manage and monitor the key metrics of the created pool.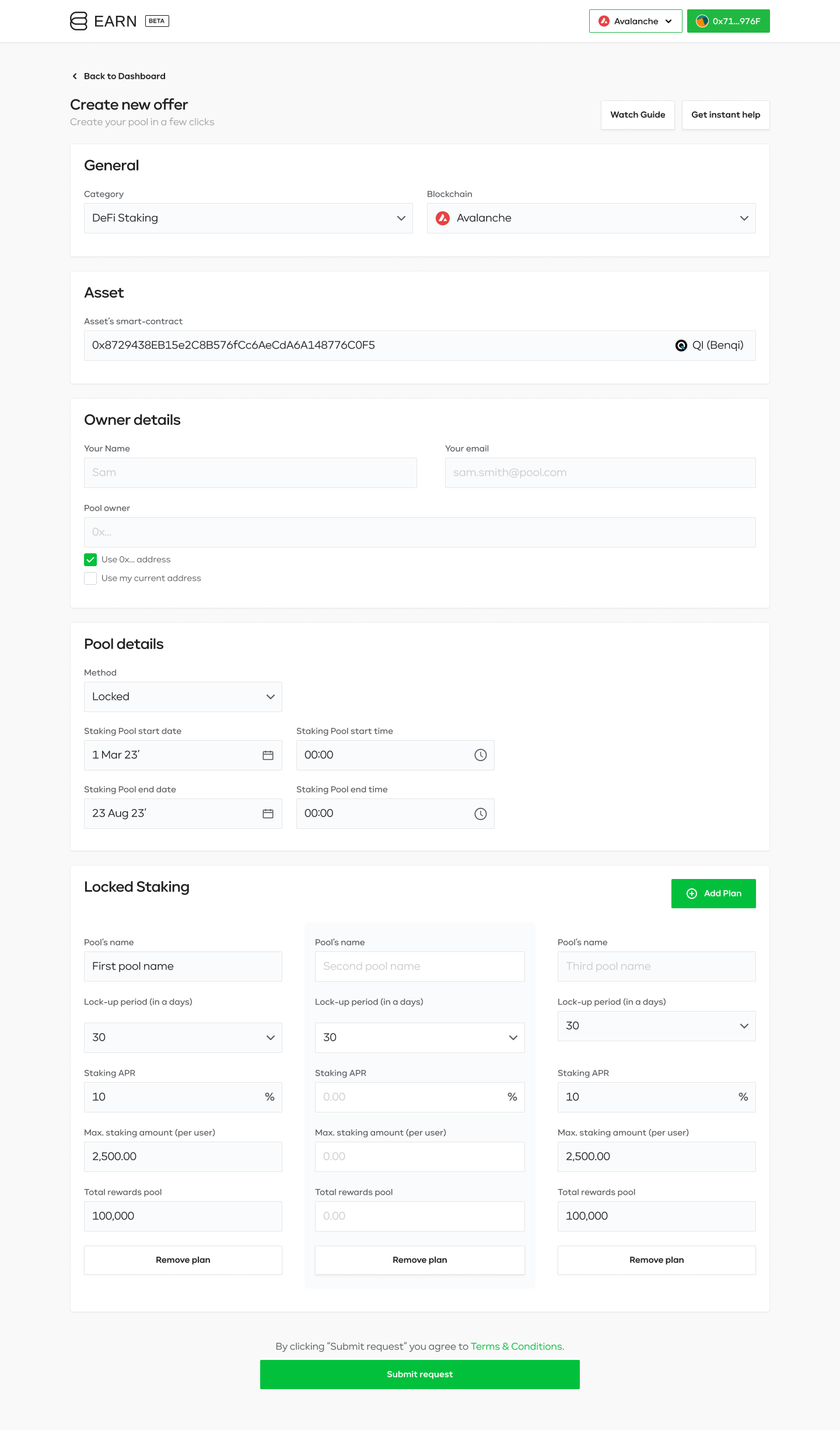 Conclusions
Staking-as-a-service is only the first step on the roadmap of the Earn Network. Currently, we estimate the delivery of our solution on the mainnet in July '23. Lending and Compound Staking yield bearing capabilities will soon enhance the array of new services that are being developed by the Earn Network. Consequently, the Avalanche C-Chain will become one of the first beneficiaries equipped with the aforementioned services, continuing to strengthen its position as the top-tier Layer 1 blockchain.