Latest News
Summary of September '23
Each month, we present a summary of our progress to document how the Earn Network ecosystem is growing. September was the next month full of interesting events that are making the Earn platform more important and recognizable in the DeFi world.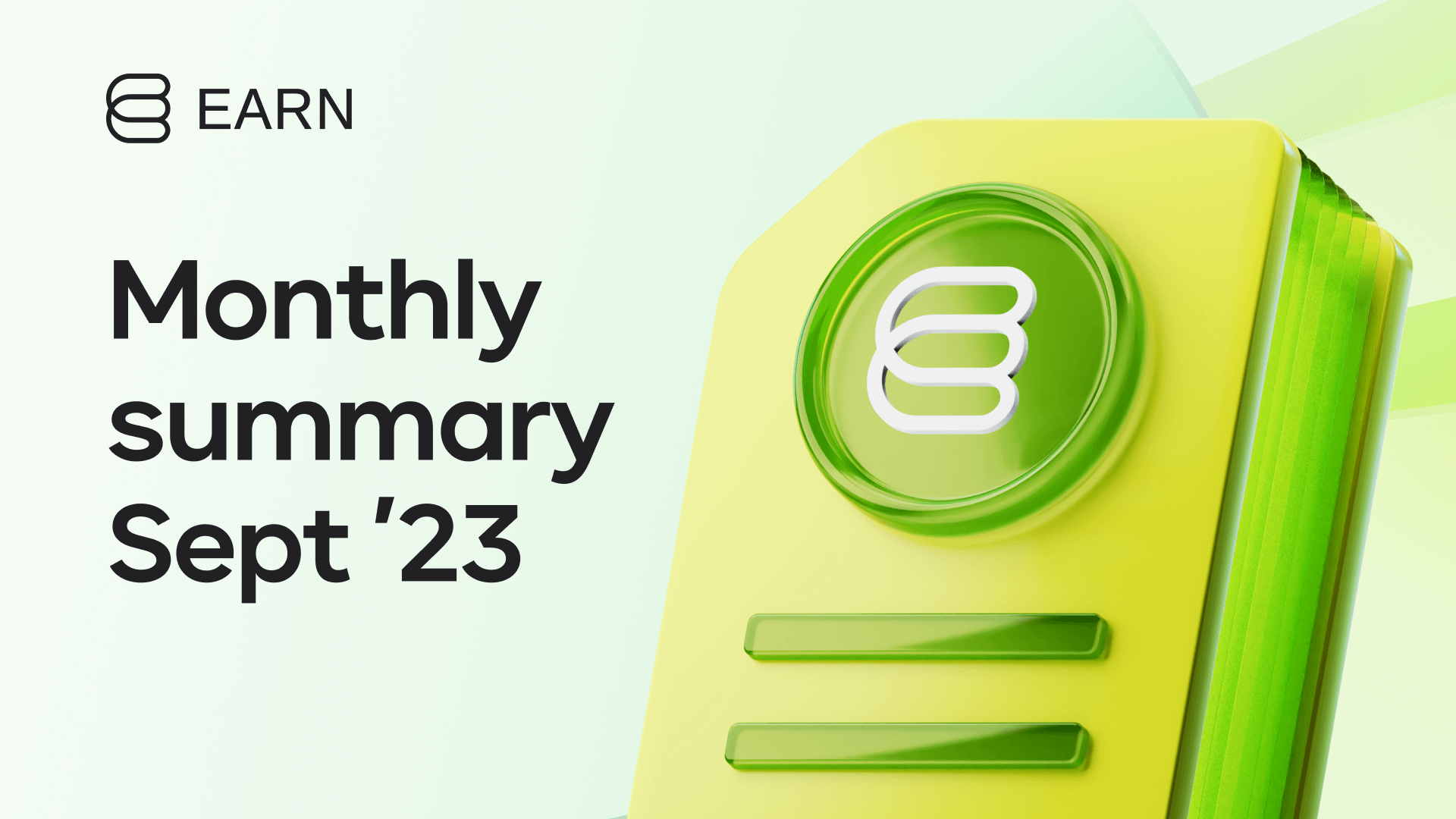 Hi Earners! In September, our team focused on making our platform even better for you. We took a close look at what needed improving and got to work so that everything will run more smoothly. In addition to these upgrades, we've also rolled out a few new integrations, currently have an airdrop running and launched a brand-new campaign. Our mission is to provide you with the most user-friendly experience possible while offering exciting new opportunities.
Highlights
1.💰 We integrated 3 new projects (TT Farm, Ram Protocol, Kingdomverse) with 11 active staking pools listed just last month. Now there are 19 projects and 52 active pools in total.
2.☺️ So far, the Earn Network has gathered 1307 stakers who have processed over $519,344 in volume.
3. 🎁 We launched a giveaway for 5,000 Earn Points to celebrate listing on DappBay.

4. 🛠️ The Earn Network platform moved to a new tech stack, focusing on speed, user interface and accessiblity on mobile. It's been a jam-packed month aimed at elevating your experience and the network's capabilities.

5. ⚫ We launched our Zealy profile and only after several days we've managed to be in the top 100 communities!

6. 🟣 Discord roles were announced to better recognize and reward our community's most active members. Make sure to check out these new roles and the perks they offer.

7. 🗳️ We're 5th place in Magic Square's voting to become a verified Dapp on the Magic Store. A few days later we also received the "Validated" badge for the Earn Network profile.

Earn Network Ecosystem
This month, we've introduced a "Dapp Explorers" section to the Earn Network ecosystem map, where we'll feature apps that list Earn alongside other top crypto apps.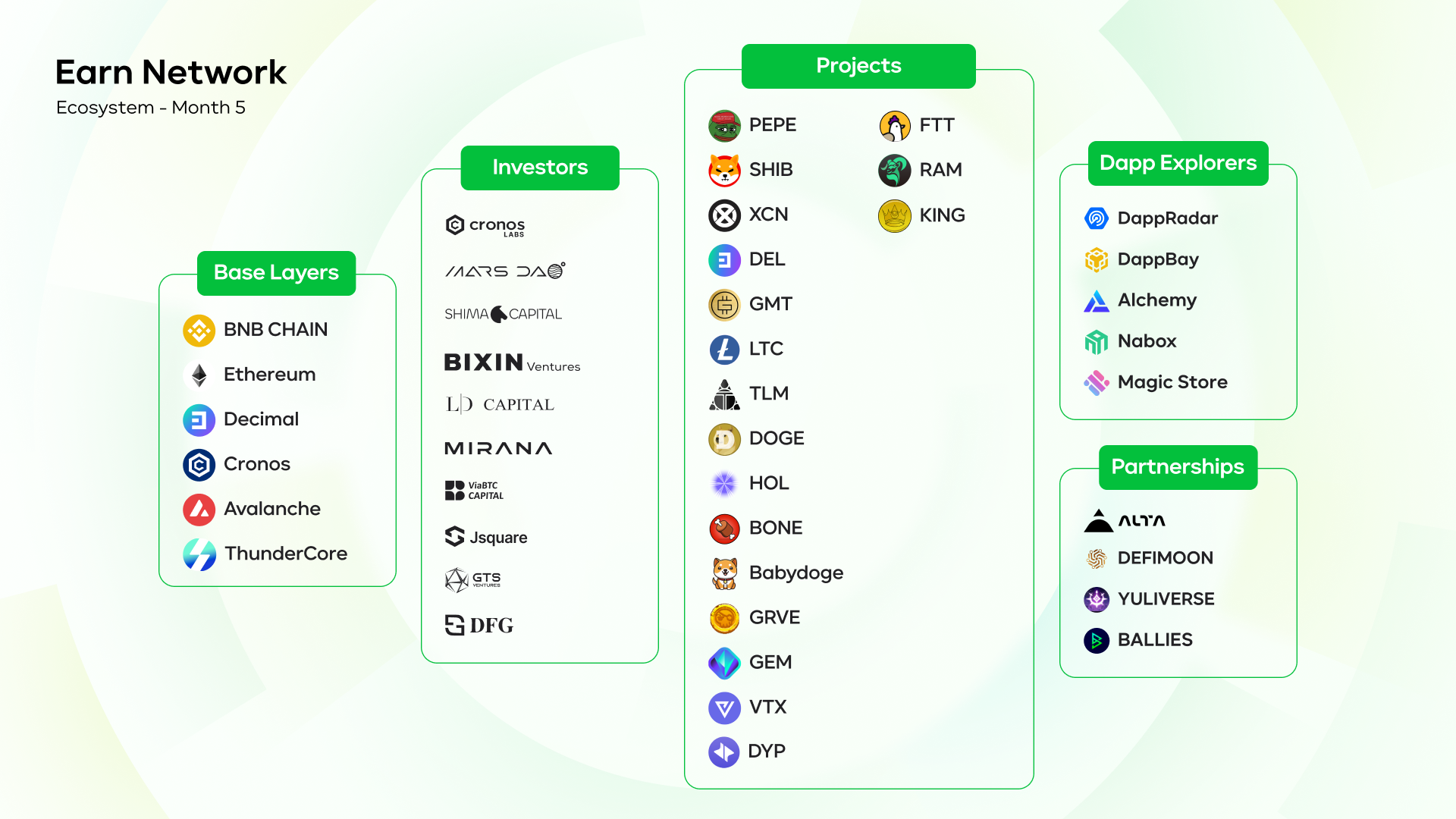 As always, we would love to hear your feedback. If there's something we can improve in this monthly summary, please let us know.
Below you can find the summary from August '23.