Latest News
Earn Network Partnership with Vector Finance results in its first DeFi Staking program deployed on Avalanche
The Earn Network is set to collaborate with Vector Finance for a new staking initiative for $VTX asset. This partnership emphasizes the commitment of both parties to offer decentralized and non-custodial opportunities to the community, leveraging robust Avalanche technology.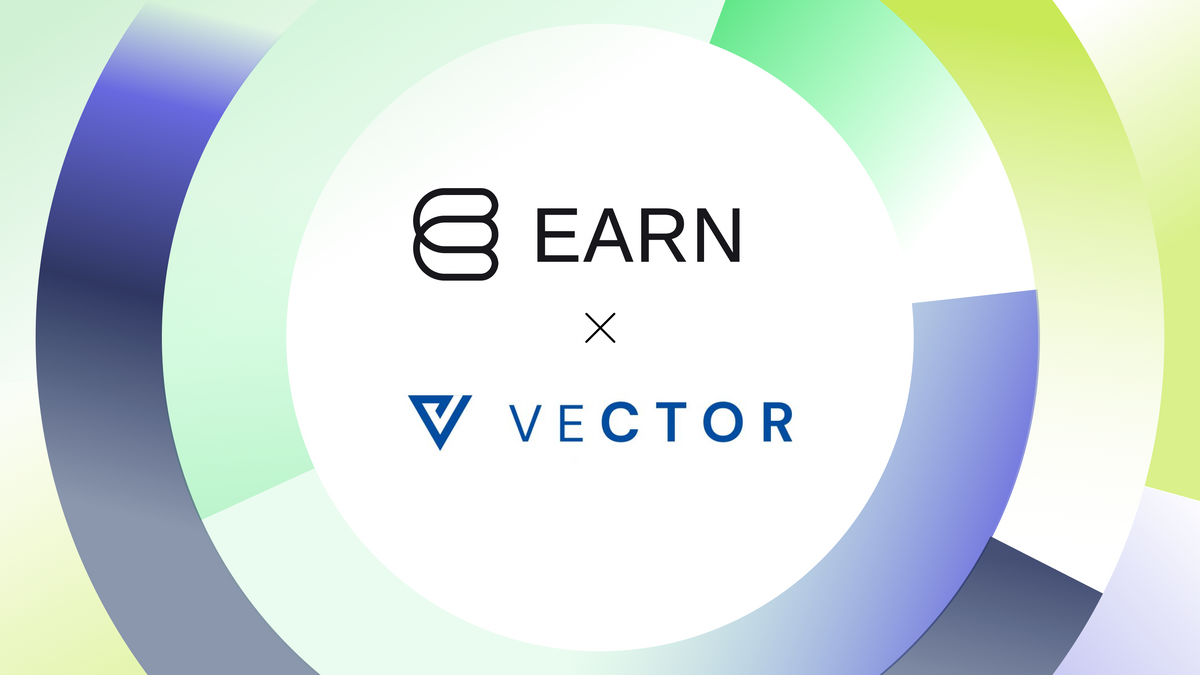 First DeFi staking program on Avalanche
Vector Finance's upcoming staking program will be among the first to be introduced on Avalanche through Earn Network's no-code staking solution. Collaborative efforts of both parties on Avalanche signify a shared vision of innovation and growth in the DeFi space.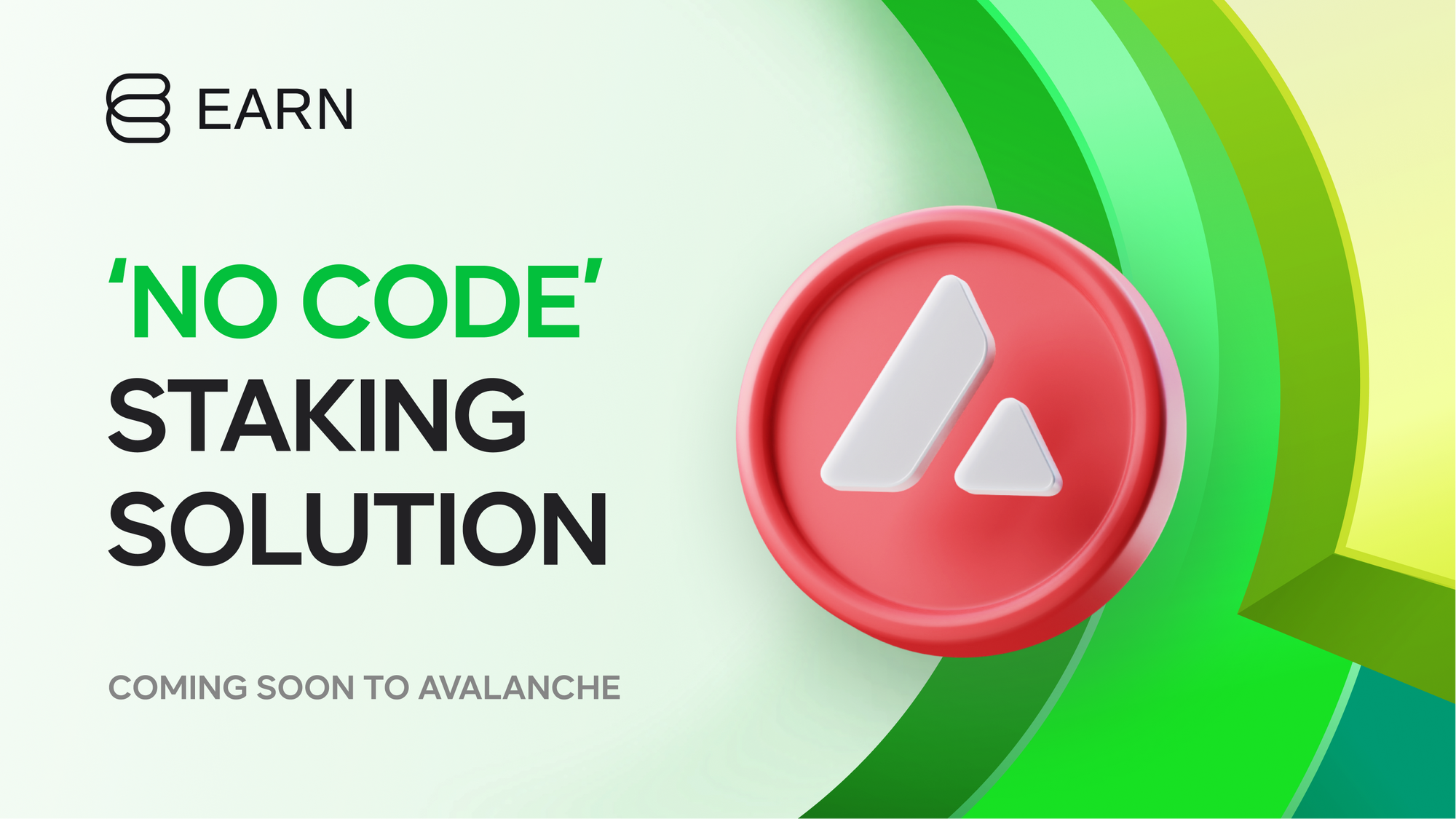 About Vector Finance
Vector Finance, a prominent player on the Avalanche network, is revolutionizing the DeFi yield landscape. Committed to offering a seamless and enhanced yield-boosting experience, Vector provides users with a platform to deposit various assets and earn amplified rewards. By bridging the gap between complexity and user-friendliness, Vector is not only simplifying and boosting DeFi interactions but also ensuring that users get the most out of their assets.
About Earn Network
Earn Network is a decentralized yield origination platform with its own marketplace for deployed solutions. It prioritizes fully decentralized, non-custodial solutions, ensuring users maintain complete control over their assets.
Vector Finance x Earn Network working plans
The partnership will allow to establish $VTX staking pools that are fully non-custodial. This means that users can transact without any intermediaries. There will be two staking methods available for users to stake their tokens: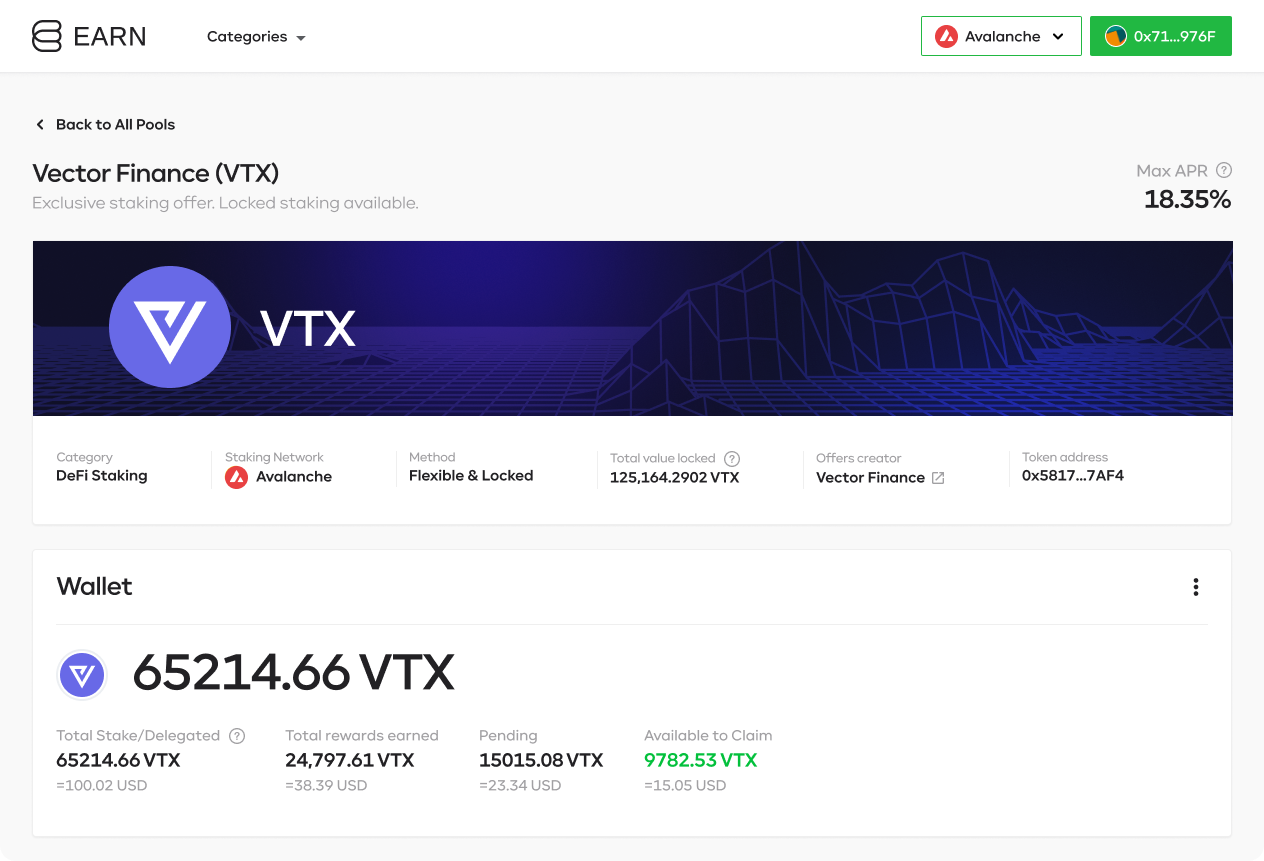 Flexible Staking: Users can stake and unstake their $VTX tokens at their convenience, offering flexibility and liquidity.
Locked Staking: By committing their $VTX tokens for specific durations, users can earn higher rewards. We will provide two lock-in options: 30-day and 90-day staking periods.
Stay Updated for More Information
The collaboration between Earn Network and Vector Finance is a significant step forward for both entities. By introducing this staking solutions, we aim to reward the community and solidify our collective position in the DeFi landscape believing that such synergies will be instrumental in shaping its future.
---