Latest News
Summary of July '23
Each month, we present a summary of our progress to document how the Earn Network ecosystem is growing. July was the next month full of interesting events that are making the Earn platform more important and recognizable in the DeFi world.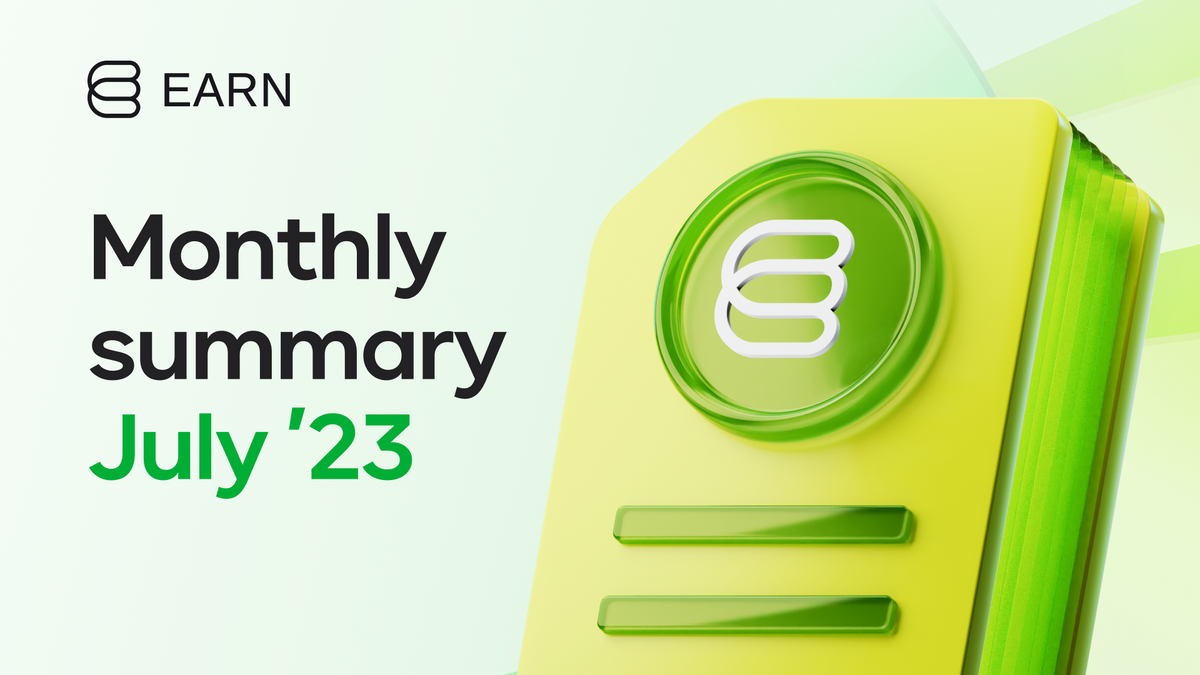 Highlights
1.💰 3 new projects with 7 active staking pools were listed during last month. Now there are 14 projects and 42 active pools in total. The new projects on DeFi staking are: Grave (GRVE), Gemie (GEM) and XRP. The Grave staking pool is the first one to have an NFT rewards system that brings more diverse earning methods and scouts new opportunities.
2.☺️ The Earn Network gathered 747 stakers so far, that have generated over $252,138 in volume.
3. 📰 We published 3 in-depth articles regarding the more technical side of the Earn Network. The first one is about the innovative no-code creator for both staking pools and lending. In the second article, we covered how delta-neutral collateral backstop will work on Earn Network Lending and why it's a big deal. Lastly, in the third article you can read more about how we aim to surface more emerging investments by democraticising access to no-code blockchain investment tools.
4. 🤝 The partnership with Ballies has resulted in an exciting giveaway. For 5 weeks straight, a winner will be announced each week who'll receive different rewards.
5. 📡 The Earn Network platform was listed on DappRadar, where you can track on-chain activity of our smart contracts. It's the first of many DeFi aggregators where we will be listed, more integrations coming soon.
6. 🟢 We've announced EARN Points - Season 1. Now everyone will have a chance to obtain $EARN tokens by completing various engaging tasks, such as staking, referring friends and contributing to the project's community.
7. ❤️ Following the announcement of EARN Points Airdrop - Season 1, the Earn Network saw a massive inflow to their social media platform: both Telegram Channels (Announcement and Chat) crossed over 50,000 users. Our Twitter account broke 25K followers (over 15K growth in the last month alone) while Discord reached over 10K users.
Earn Network Ecosystem
Another update is the refreshed ecosystem map, which will present the current partners of the Earn Network in a clearer way.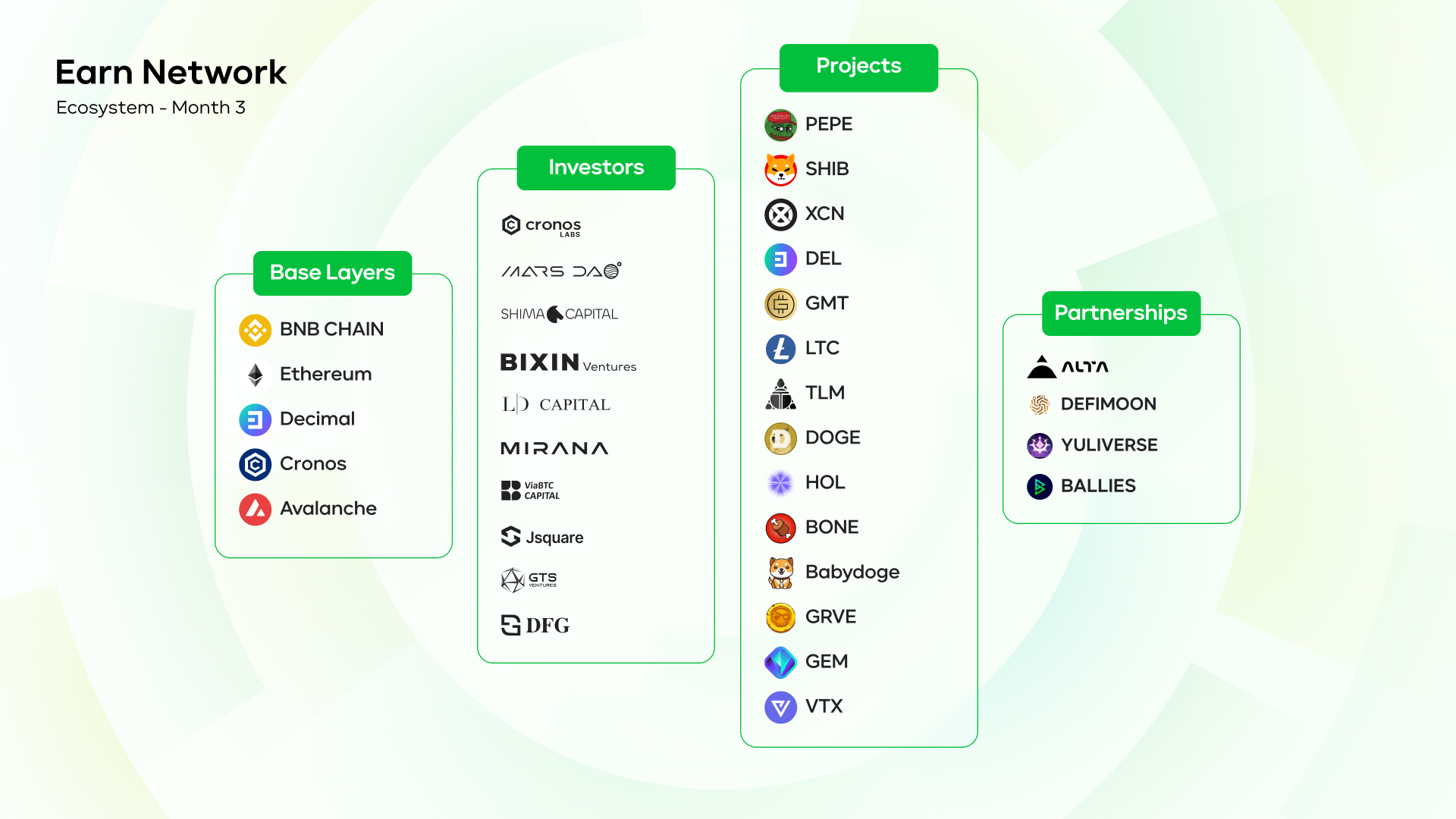 As always, we would love to hear your feedback. If there's something we can improve in this monthly summary, please let us know.
Below you can find the the summary from June '23.